April 25

"New Orleans Piano Night" w/ John

Cocuzzi

Courtet

(Sacramento, CA)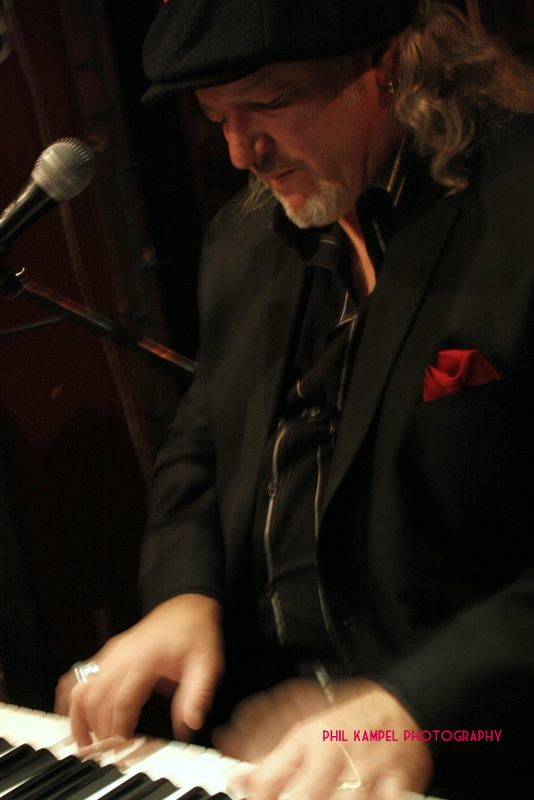 ​

We are very happy to bring a
"New Orleans Piano Night"
to the
Momo
with John
Coucuzzi
and His
Courtet
! They'll be doing a bunch o' bluesy, jazzy New Orleans grooves! John
Cocuzzi
has New Orleans flavor and East Coast class, playing with passion and intensity on piano, vibes and drums, entertaining crowds nationwide and in Europe. Dynamic style. Diverse rhythms. Swingin' & burnin' jazz. Jumpin' blues & boogie-
woogie
.Lush & sultry ballads."Versatility, virtuosity and passion. This is what you need to know about the music of John
Cocuzzi
." The
Courtet
is piano, stand up bass, drums and sax/clarinet!
May 2

- Steve Freund Trio (Chicago/Oakland, CA) $8
"Steve Freund is one of the most consistently creative guitarists playing blues today."...a commanding, quite soulful vocalist."
-Lee Hildebrand, Living Blues Magazine
Guitarist, producer and bandleader Steve Freund, praised by Rolling Stone for his "masterful, no-nonsense guitar work," continues to share his feeling
for the blues wherever he can. Steve has appeared on over 50 albums, and produced seven.His recording credits include work with Sunnyland Slim, Boz Scaggs, Koko Taylor,
Bonnie Raitt, Hubert Sumlin, Pinetop Perkins, Maria Muldaur, Saffire, and many other luminaries.
He spent 18 years in Chicago, working with the true legends of the blues. In 1994 Freund moved to the Bay Area and continues to perform locally and internationally.
His new Delmark Records album, Back To Chicago, has just been released to great acclaim. As The Rockwell Ave. Blues Band, he is reunited with long-time friends in the their deep blues brotherhood: Ken Saydak (Johnny Winter, Lonnie Brooks, Big Shoulders), Tad Robinson (Big Shoulders, Dave Specter), Harlan Terson (Lonnie Brooks, Koko Taylor) , Marty Binder(Albert Collins, Junior Wells, Buddy Guy ). They make their Chicago debut as headliners at the world's largest blues festival, The 35th Annual Chicago Blues Festival in June.
"How Blues Can You Get":
www.stevefreund.com
May 9

- Matt Rainey & the Dippin' Sauce (Sacramento, CA) $8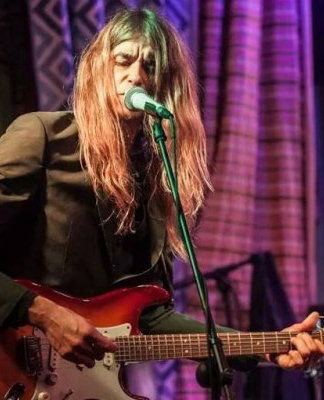 The Sacramento Blues Society chose Matt to represent the city and the Society at the annual International Blues Challenge in Memphis in 2018.
Winners of the 2015 and 2012 Sacramento Area Music Award for Outstanding Blues, Matt Rainey and the Dippin' Sauce Band are a hard hitting and soulful blues band
from Northern California. Slinky and souful, you will also hear/feel the vibes of the Grateful Dead and The Band!
"Black Night":
www.mattraineymusic.com/
May 16

- Rockin' Johnny Burgin (Chicago/Bay Area) $8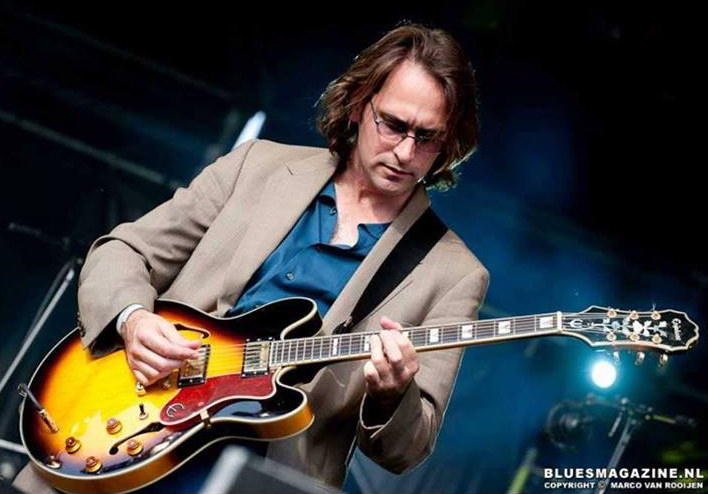 "While today's blues has more than it's share of flashy guitar gunslingers, Rockin' Johnny Burgin dives into the music with more depth, heart and mind than any hotshot soloist." --Aaron Cohen, Downbeat Magazine
"With the passing of time, Rockin' Johnny has become a key figure on the Blues scene. His guitar playing continues to be unique. Many today use their instrument as a blunt instrument to beat their audience into submission. His guitar lines cut with the precision of a scalpel or laser mixing a sweet and menacing phrasing. Over the years he has stepped up to the front of the scene to not only lead the band but also to attract and surround himself with some of the best up and coming musicians (the mark of some of the best from the past)."
–ALAIN RECOURBE, Soul Bag FR

Just back from his 2018 tour of Japan and Europe, Rockin' Johnny Burgin is one of the hardest working and well recognized traditional Chicago blues artists today. Since his start in the 90s on Chicago's West Side with blues singer Taildragger, he has become a leading blues attraction throughout the United States and Europe, performing up to 250 dates a year.

"Blues Medley":
http://rockinjohnnyburgin.com/
May 23

- Terry Hanck (Chicago/SF/Florida) $12 with current SBS card;
$15 GA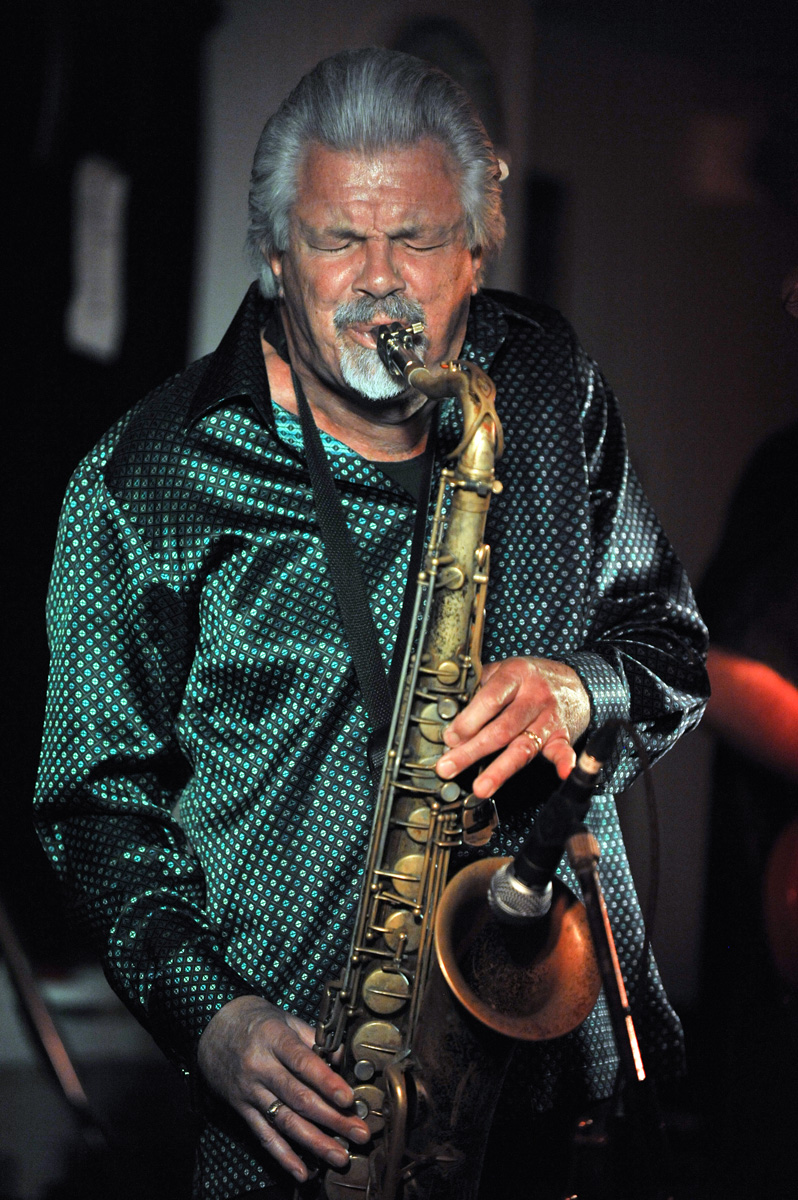 Three time Blues Music Award Winner- Best Horn (2017, 2016, 2014)
"An unreconstructed bad ass to the bone, Hanck is still piling on the awards ... I hope his mantle is strong enough to hold all the awards coming his way for a long time to come. Killer stuff that knows no end of good times." - Chris Spector, Midwest Record
"Terry's one of the few songwriters around today who can make me think, "Damn, why didn't I think of that?!?"
-Rick Estrin (Rick Estrin & The Nightcats)
" ...a great singer and front man...a triple threat ( he is also a fine songwriter)...he has a big tenor tone like greats, ranging from Joe Houston to Jr. Walker. Guitarist Johnny Soubrand's vibrato on "Peace of Mind" recalls Magic Sam. Hanck specializes in old school R&B, soul ballads, jumpin' blues, and to quote one of his originals "good, good rockin'."

-Dan Forte, Vintage Guitar Magazine

" Anyone who walked away from this concert disappointed, passed out."
-- Bman's Blues Report

Terry Hanck proves that
sax and soul
are still all the rage.
Joined by his solid sender bandmates--Johnny Soubrand (the sizzling master guitarist celebrating his 12
year anniversary with Terry), and the tight all-star rhythm section of long-time drummer Butch Cousins and bassist
Tim Wagar-Terry has never lost his unbridled enthusiasm and fearless youth---in his playing, singing,
songwriting or his warm personality.
He has travelled from his hometown of Chicago to Southern California to the Bay Area and finally to
the southeast coast of Florida; from the 1960s Berkeley-based Grayson Street
Houserockers to ten years with the great Elvin Bishop. He has led his own band
for over 28 years, creating classic songs that ache with yearning, explode with joy and keep the young
and the young at heart on dance floors across America and around the world.
May 30

-The Lucky Losers (San Francisco, CA) $8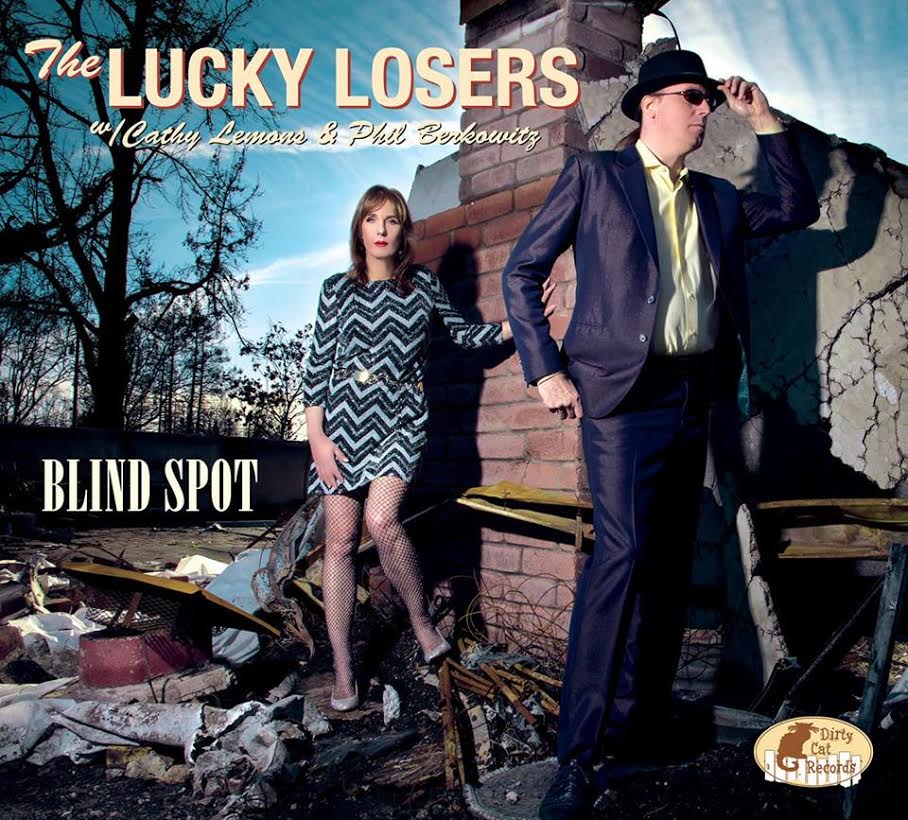 "A throwback to the hybrid of soul, blues, rock, gospel, and country that emerged in the late 1960's … impassioned vocals …electrifying interplay… powerful harmonica… dramatic, heavy blues rock…. such a compelling listen… haunting soulful…. Roots music listeners who take a chance on the Lucky losers will surely hit the jackpot."
-ROBERT H. CATALIOTTI, Living Blues Magazine
The Lucky Losers are a five-piece band from San Francisco headed up by vocalist Cathy Lemons and vocalist/ harmonica player Phil Berkowitz. Their music is a vocally rich, harp infused, eclectic 60's sound. They perform highly personalized covers of rare blues classics plus stunning originals. Since the band's formation in 2014, The Lucky Losers have released three chart topping albums produced at award-winning Greaseland Studios with Kid Andersen. Their first album "A Winning Hand" made the Roots Music Report's "Top Blues Albums of 2015," and their 2nd Album, "In Any Town," was nominated in for 5 awards, 2 of which were Independent Blues Awards. Their 3rd Greaseland album "Blind Spot," is officially scheduled for release May 18 2018. In support of the album, The Lucky Losers embarked on a 15 state/26 venue tour through the South-west, Midwest and South from April 11 –May 16 of 2018.
Cathy Lemons (vocals) originally from Dallas, TX, has been described as "the finest light skinned blues singer in the U.S.!" by Real Blues. Cathy has mesmerized audiences for over 25 years and has performed with some of the great names in blues, including Anson Funderburgh, Stevie Ray Vaughan, John Lee Hooker (Cathy was John Lee Hooker's send-off singer in 1987), Anthony Paule, Steve Freund, and Tommy Castro.
New Jersey native, Phil Berkowitz (vocals/harmonica) has been described as a "Top-flight blues singer/harmonica player" (San Jose Mercury News). Phil has brought his energetic and refined musical style to American audiences for over 20 years. Phil has collaborated with a range of premiere musicians, such as 2011 International Blues Challenge (IBC) winner Sean Carney, 2014 IBC winner for "Best Guitar" Ben Rice, Duke Robillard, Billy Branch, and most notable, Charles Brown's former bandleader and guitarist, Danny Caron with whom he currently co-writes his songs.
The all star band is : Ian Lamson (electric, acoustic, & slide guitar; Chris Burns (piano/organ), Mike "Pops" Phillips (bass)
"Live at Skyline Studios with Kid Andersen, Nov 2016":

http://theluckylosers.com


June 6

- Ben Rice Trio (Portland, Oregon) $8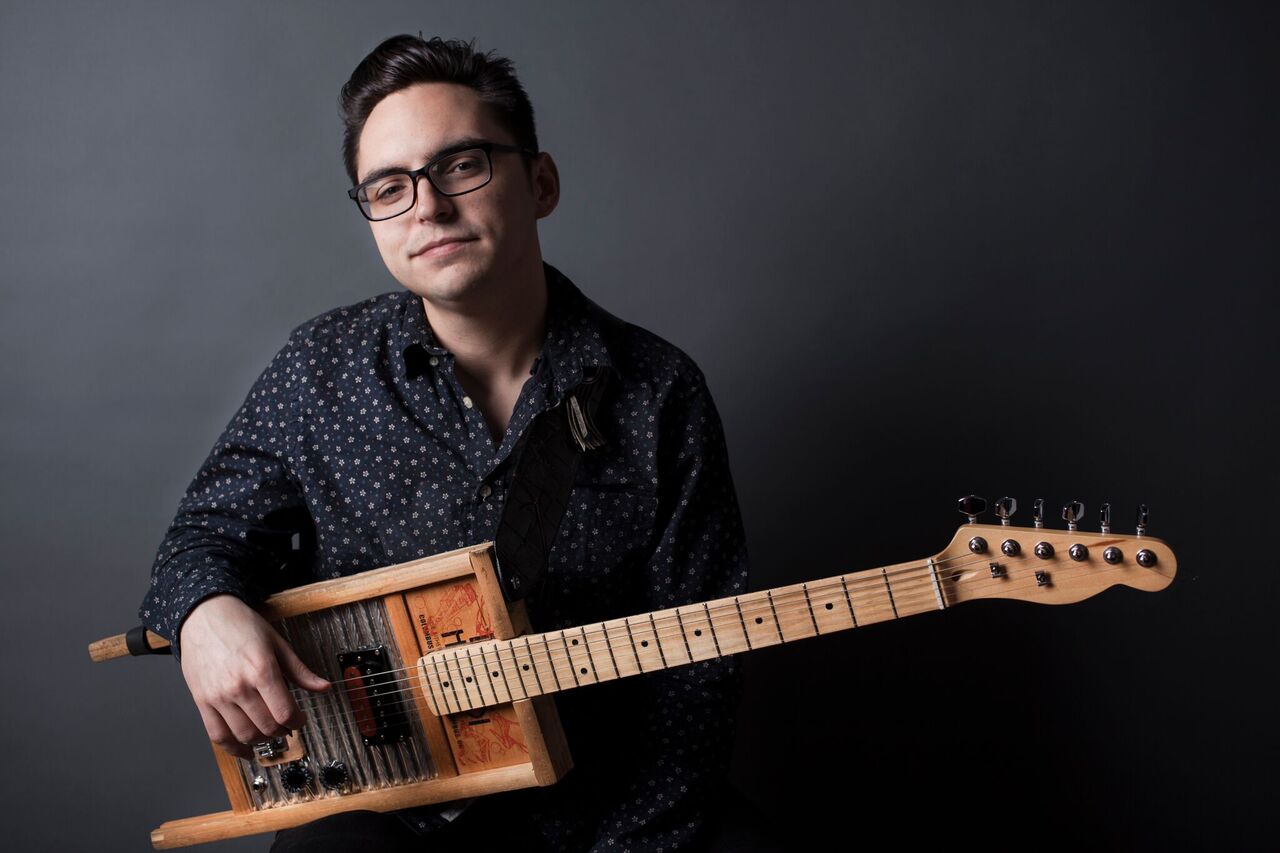 Ben Rice's music is deeply rooted in traditional blues, yet at the same time fiercely original. His guitar playing earns labels like "fearless," "inventive" and "powerful," and he routinly brings audiences to their feet with his stunning and emotionally honest vocal delivery. Ben is as much at home fronting his electric band as he is captivating a crowd solo with nothing but his voice and his acoustic resonator guitar.