An international summer solstice musical celebration finds a festive new home base in Midtown – be part of the party at the E. Claire Raley Studios for the Performing Arts (CLARA) as they mark Fête de la Musique (Make Music Day) with a street busking festival and concert called "Busk 'n' Blues."

"Fête de la Musique" was born out of a humble burst of musical idealism in Paris, France, during the summer of 1982. In just two decades, it has become a wildly popular global event: this year, the summertime festival will draw music lovers in 540 cities -- including Sacramento -- worldwide.
Busk 'n' Blues!
Celebrate "Fête de la Musique" / Make Music Day
Wednesday, June 21, 2017
4 pm-9 pm
CLARA- 2420 N Street, Sacramento, CA 95816
Featuring:
Buskers
Craft Beer
Food Trucks
Ticketed concert finale with The Blues Broads (Tracy Nelson~ Annie Sampson~ Dorothy Morrison~Angela Strehli) Tickets are $25 advance, $30 at the door.
Info and concert tickets: busk-n-blues.eventbrite.com
Beginning at 4 pm, Sacramento-area buskers will perform free to the public at various locations on the grounds of CLARA. Many styles of music will be performed by musicians, bands, orchestras, choirs, soloists and DJs.
"CLARA is proud to be a home for performing arts and performing artists, so we are very excited celebrate Midtown's vibrant sounds and beats as part of a worldwide 'make music day,' says CLARA executive director Megan Wygant, adding that musicians wishing to participate can submit an application at http://www.claramidtown.org/busk-n-blues
Other CLARA tenants, including Sacramento Preparatory Music Academy and the Brazilian Center for Cultural Exchange, will also host open performances in their studios at CLARA during Fete de la Musique.
After an afternoon of mixing with Midtown's best buskers, celebrants can cap the day with a 7 pmticketed concert featuring The Blues Broads – Dorothy Morrison, Tracy Nelson, Annie Samson, and Angela Strehli – in CLARA's intimate 200-seat auditorium. These four female musicians are all world-famous in their own right, but perform together for the pure joy of creating great music as a group: a fitting finale for "Make Music Day."
"This lively crew of Clean-Up Women called the Blues Broads are four female singers that have every single style you need to make your monkey-nerve well-satisfied for the foreseeable future. Dorothy Morrison, Tracy Nelson, Annie Sampson and Angela Strehli have been there, sung that and now come together to bring the big spirit in the sky right down to earth. Hearing is believing." – Bill Bentley, The Morton Report
DOROTHY MORRISON is the singer and co-author of the classic "Oh Happy Day," recorded with The Edwin Hawkins Singers. It has sold over 9 million copies internationally.
TRACY NELSON, founder of the legendary San Francisco group Mother Earth, whose signature composition, "Down So Low," has been recorded by Etta James, Linda Ronstadt, and Cyndi Lauper, among many others.
ANGELA STREHLI, who has devoted her life and career to the heroes of the Blues, is the organizer of The Blues Broads and one of the driving forces behind the historic music venue, Rancho Nicasio in Marin County, where the group was first presented. She was also the driving force behind the legendary Austin, Texas club and Record label, Antone's, and performed with her longtime pal Stevie Ray Vaughan at Carnegie Hall.
ANNIE SAMPSON, former longtime cast member of "Hair" and the groundbreaking group Stoneground, brings deeply soulful roots whether singing blues, rock, a country ballad, or modern folk classic. She has recorded and toured with Elvin Bishop, Steve Miller, Taj Mahal, Maria Muldaur, Country Joe MacDonald and Jerry Garcia.
In this star-studded show, each artist gives the audience a taste of their individual specialty, and then combine voices in ways that make The Blues Broads far more than the sum of its parts. They are backed by some of some of the best musicians in the business: Gary Vogensen (guitar), Steve Ehrmann (bass), Mike Emerson (keyboards), and Paul Revelli (drums).
Tickets for the Blues Broads finale event are $25 in advance, or $30 at the door, with VIP tickets also available. Event proceeds support educational outreach programs by Alliance Francaise and CLARA. Tickets and more info at busk-n-blues.eventbrite.com.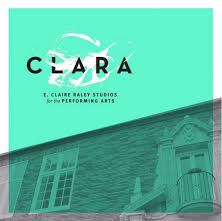 ​


About CLARA:
CLARA provides studios for both professional and community-based arts groups and a place for creative collisions and collaborations – including an innovative partnership with Sacramento City Unified School District which provides underserved students with access to arts summer camps, internships, tickets and scholarships fostering interaction with professional artists in a studio environment. Housed at the historic Fremont School in Midtown Sacramento, CLARA was funded by grants from the City of Sacramento and private donations, including the Raley-Teel family. For more information, visit claramidtown.org.

About Alliance Francaise:
The Alliance Française de Sacramento has been the Capital Region's French language and culture center for 16 years, working to promote French language and culture, and to foster friendships between native French speakers and people living in the Sacramento region. Alliance Francaise welcomes French speakers, Francophiles and language learners from all over.

About Swell Productions:
Swell Productions (co-owners Mindy Giles & Steve Nikkel) is a cohesive team of creative and dedicated professionals based in Sacramento, California specializing in all aspects of event promotion, marketing, management and production. Blues, jazz, Americana, bluegrass, world, folk, soul, singer-songwriter, New Orleans brass band and R&B... we know this music. We share a passion and commitment for producing and promoting unique events. Whether it's large outdoor, multi-act festivals, a theatre or club series, a fund-raiser or an intimate corporate affair, the events we produce are affairs of the heart.

########

Media: For further info, interview arrangements, digital assets, please contact Mindy @ Swell Productions.
mingiles@gmail.com 916.447.6508 www.swell-productions.com

Sponsorship opportunities: Vendors interested in sponsorship or booth information should contact Megan Wygant at CLARA (mwygant@claramidtown.org | 916.823.5078)