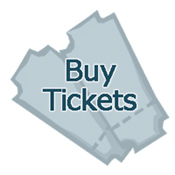 July 24 - Studebaker John & The Hawks (Chicago, Il) - $15/$12 w/SBS card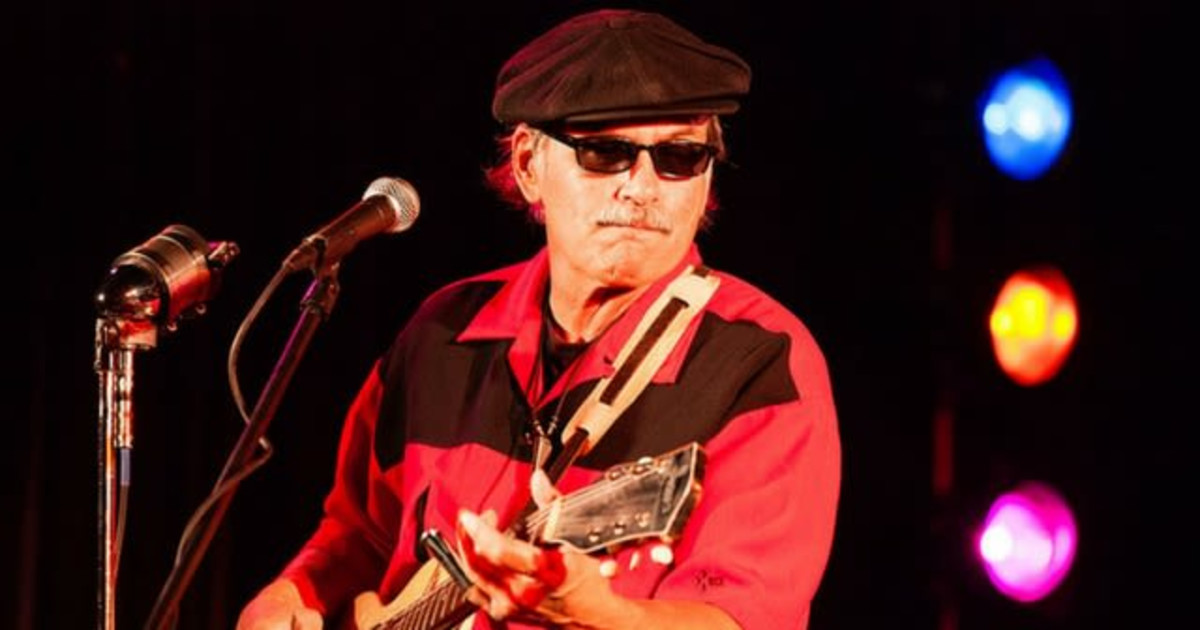 Studebaker John Grimaldi was born in an Italian-American section of Chicago and started playing harmonica at age 7. Under the spell of music he heard on Maxwell Street, Chicago's famed blues melting pot, Grimaldi began performing as Studebaker John and the Hawks in the '70s. The band name referenced the Studebaker Hawk, a car Grimaldi still owns today, and was also intended as a tribute to his friend, J.B. Hutto and the Hawks. John began playing guitar after a life-changing experience of seeing Hound Dog Taylor and the Houserockers perform. "…Hound Dog started playing, hitting notes that sent chills up and down my spine. He was versatile and powerful and would play rhythm as well as leads. I left there knowing what I wanted to do. I had to play slide guitar."

"On my last CD, Maxwell Street Kings, I wanted to capture the raw, less-is-more sound that I first heard on Chicago's Maxwell St. My new CD, Old School Rockin', is rockin' blues that helps people to forget their troubles. I've tried to incorporate the raw blues sound into songs that strive to be more contemporary and without musical boundaries. It's what that sound turned into in the late '60s and early '70s, when the raw blues heavily influenced many contemporary artists, and changed the course of popular music. Old School Rockin' is for all the people, from the rocking blues crowd to the purists, and from the young folks just getting into it to those who've been listening all along."
~Studebaker John

"Studebaker John was born in Chicago in 1952, and has lived his whole life there. An avid music fan as a youngster, he learned to play several instruments, including first the harmonica, then the drums, and in his late teens, the guitar. He came of age in the '60s, so was part of the rock 'n' roll/rock generation. It was a time when musical boundaries and barriers were being broken down, and elements of different styles were combined into something new and vibrant that filled the airwaves of AM radio. John liked a lot of different music, but as a young teenager he'd occasionally hear songs that especially captured his attention and imagination. "At the time, I had no idea that this music was called blues, but listening to the radio, you'd hear Jimmy Reed, Freddy King, Slim Harpo, and things like that, all mixed in with other music I listened to." A few years later, that included the music of the Yardbirds, the Rolling Stones, and Peter Green's Fleetwood Mac in England, and in the USA, Bob Dylan, Paul Butterfield, Mike Bloomfield, Johnny Winter, the Allman Brothers, ZZ Top, and countless others, all of whom took their inspiration from Chicago's electric blues, and added a hard rocking edge to it.

Also during the '60s, John was traveling the city; working in his family's plumbing business, which sometimes took him to the Maxwell Street open air market, where he heard street musicians playing a raw electrified blues for tips. "I got to see Big John Wrencher, the one-armed harp player who was a Maxwell Street regular and played with just a guitarist and drummer. I was spellbound. His music was simple yet so powerful." The music he heard on Maxwell Street drew him in, and he started hanging out at clubs on the South and West Side to catch live acts. One memorable night he saw a performance by Hound Dog Taylor that resulted in a personal epiphany: "I had to play slide guitar."

Over the next couple of decades, John played every chance he got, sometimes sitting in with the cream of Chicago blues players, such as Big Walter, Jimmy Johnson, Buddy and Phil Guy, James Cotton, Jr. Wells and Hound Dog Taylor. He built a reputation as a performer with an exciting, propulsive guitar style, and also developed into a fine blues harpist and vocalist. He became a sought-after sideman and session musician. For example, when the remnants of The Yardbirds and the Pretty Things came to Chicago in the early '90s looking to make a blues album, they tapped John to provide guitar and harp backing. Shortly thereafter, he was asked to join the reformed Yardbirds, an offer John tuned down in order to record his own music. He realized that he wanted to stop playing cover versions of others' music, and to develop his own voice as a songwriter. "Writing songs is the most satisfying part of my job. I write a song to make myself feel better, and I hope it makes others feel better, too." Since then he has put out more than a dozen albums of all original music, recording on the Blind Pig, Evidence, and his own Avanti labels. It is fitting that Studebaker John is now with Delmark, the oldest existing Chicago-based blues label. He is a Chicago blues original, who plays from the heart and always takes his own distinctive approach to contemporary blues." -Michael Dixon, Director of Blues and Roots Music for WRBC, Bates College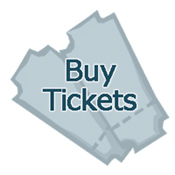 July 31 - Lisa Phenix Band (Sacramento) - $8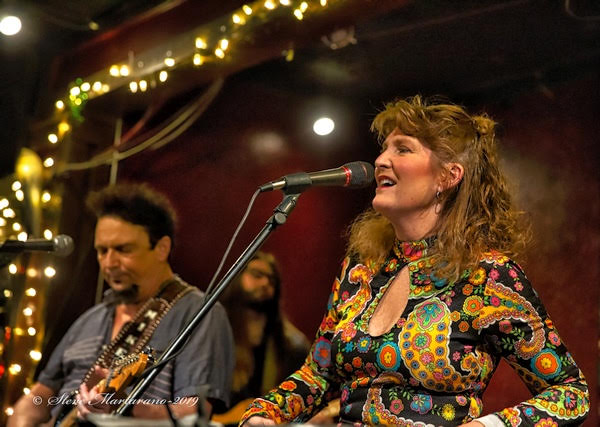 Step out and catch the rockin' blues of Lisa Phenix, a.k.a. Silly Little Mama. Lisa plays her unique style of what she calls "homegrown mating music". Lisa's musical influences touch upon folk, blues, and jazz.Lisa's first "performance" was for a fund-raiser that organized at a local restaurant. She invited all the families in her heighborhood, had a dance party on the patio, and raised $400 for a local charity. thus, Silly Little Mama music was born.A few years later, with her little ones out of diapers, Lisa hit the open mic circuit with Kate Wolf tunes and a few of her own. Now you can catch Lisa playing around Northern California and dance in your living room to her newly released CD "Homegrown".


Her repertoire are cultural staples: Grateful Dead, Little Feat, The Band, Jimmy Reed and more. Top notch players include one of Sacramento's best,
MIKE ROE
on guitar!
Lisa Phenix vocals, guitar, washboard
Michael Roe guitar
Mark Harmon bass
Scott Reams keys & sax
Bruce Spencer drums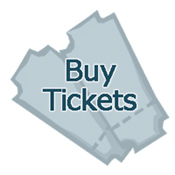 August 7 - Kevin Gordon Trio (North Louisiana) - $12/$10 SBS members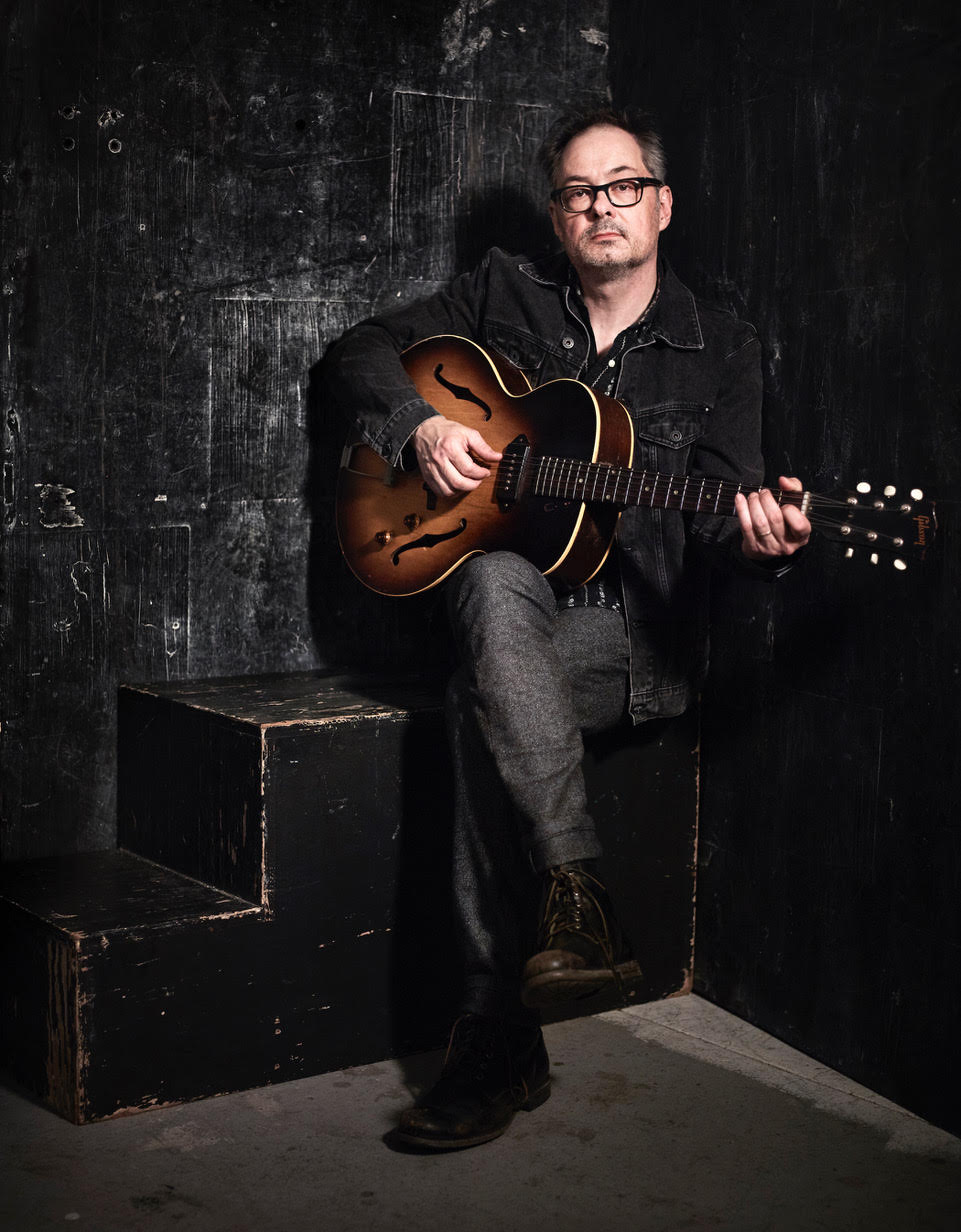 "Dude's a juke-joint professor emeritus" -- Rolling Stone
Kevin Gordon's Louisiana is a strange place. It's a place where restless teens road trip to where the highway dead-ends at the Gulf of Mexico; a place where prisoners who are in for life compete in a rodeo while the town watches; where a character can get lost in the humid afternoon and where religion may not signify hope; and where rivers, never far away, carry secrets behind levees. "One of the things I like about it and am mystified by is that what passes for normal in Louisiana would not make the grade elsewhere," he says.
The kicker? All of these postcards are based on true stories. It's a place that he's been exploring for twenty years now, on the eve of the release of his astonishing new album
Tilt & Shine on Crowville Media. It is work that has earned him fans like noted author and Elvis Presley biographer Peter Guralnick; New West Records artist Buddy Miller; journalist, songwriter, and Country Music Hall of Fame staffer Peter Cooper; Todd Snider; head of the Americana Music Association Jed Hilly; and Lucinda Williams, with whom he dueted on the song "Down To The Well' (which was featured prominently on an Oxford American compilation).
Before you even hear his vivid lyrics, you start feeling the sound of that '56 Gibson ES-125 tuned down to open D, often with the tremolo flowing like a river, and an unstoppable groove distilled from swamp blues and Sun Records. His MFA from the Iowa Poetry Writers' Workshop allows him to capture it with a degree of precision. As the New York Times put it in its headline of a feature on Kevin, 'A Musican Or A Poet? Yes to Both.'
Kevin sums it up,
"There are so many stories in north Louisiana and it's a place that nobody pays attention to. For me, you can feel the arc of time passing. I'm captivated by the power of strong memories, those films that run continuously in your mind, if you let 'em."
With
Tilt & Shine,
those movies translate into rock and roll poetry.
"Bus to Shreveport"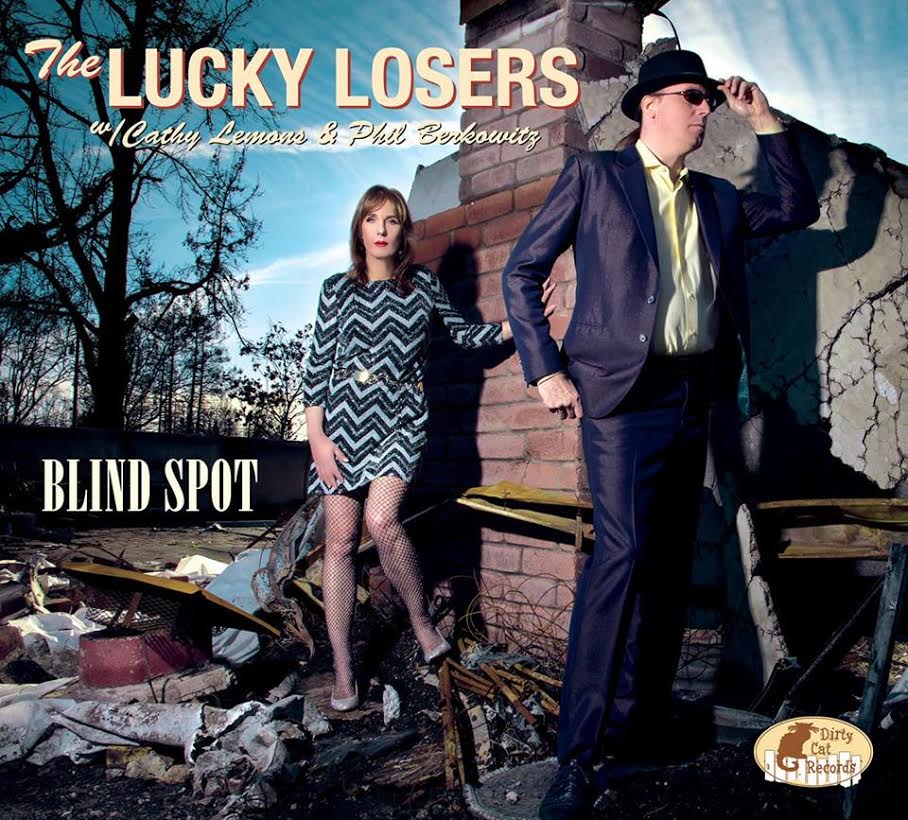 The Lucky Losers are nominated for FIVE Independent Blues Awards in 2019. Upon their triumphant return from a 13 state tour of the United States, The Lucky Losers have discovered they have been nominated for FIVE Independent Blues Awards!
Independent Blues-Soul Artist
Best Independent Blues R&B |Soul CD ("Blind Spot")
Best R&B |Soul Song: "Take The Long Road" (Written by Cathy Lemons and Danny Caron)
Best Contemporary Blues Song: "The River" (Written by Cathy Lemons, also a finalist in the 2018 International Songwriting Competition)
Best Blues Rock Song: "Alligator Baptism" (written by Phil Berkowitz and Danny Caron)

VOTE HERE!
http://bit.ly/VoteTheLuckyLosers_2019
The critics all agree (
Downbeat Magazine, Blues Music Magazine, Living Blues, American Blues Scene, Blues News Germany, Blues Matters
and more) that San Francisco's finest male/female duet-fronted band, The Lucky Losers have hit the jackpot! Cathy Lemons and Phil Berkowitz serve up a road warrior's tale on their third album,
Blind Spot,
released on Dirty Cat Records.
Recorded at award-winning Greaseland Studios in San Jose, California,
Blind Spot
continues The Lucky Losers' long-standing relationship with acclaimed producer/engineer, Kid Andersen. Bringing back the vanishing art of vocal duets, the album is solely comprised of original material created by Cathy Lemons and Phil Berkowitz alongside their illustrious and multi-talented songwriting partner, Danny Caron (Charles Brown).
Blind Spot
features scintillating musical contributions from three-time Blues Music Award winner/ guitarist, Kid Andersen, IBMA Momentum Award winning violinist Annie Staninec (Rod Stewart), 2019 BMA nominated saxophonist, Nancy Wright, and 2019 BMA nominated guitarist, Laura Chavez, listed as one of the "Top 50 Sensational Female Guitarists" by
Guitar Player Magazine.
Downbeat Magazine has listed
Blind Spot
as one of the "Best Albums of 2018." Richard Ludmerer of
Making a Scene
also listed the album at #1 for his "Top 40 Indie Blues Recordings of 2018". The
Roots Music Report
places the album at #28/ world-wide for "Top Blues Albums of 2018" and at #17 for "Top Contemporary Blues Albums of 2018". And
Aquarian Magazine/ Rant N' Roll
(Mike Greenblatt) honored the album in their top 10 critic's picks for 2018.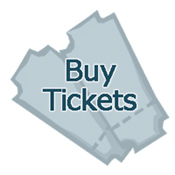 August 21 -
Guitar Shorty
(Houston,Texas/Los Angeles,CA) - $20 GA/$15 SBS members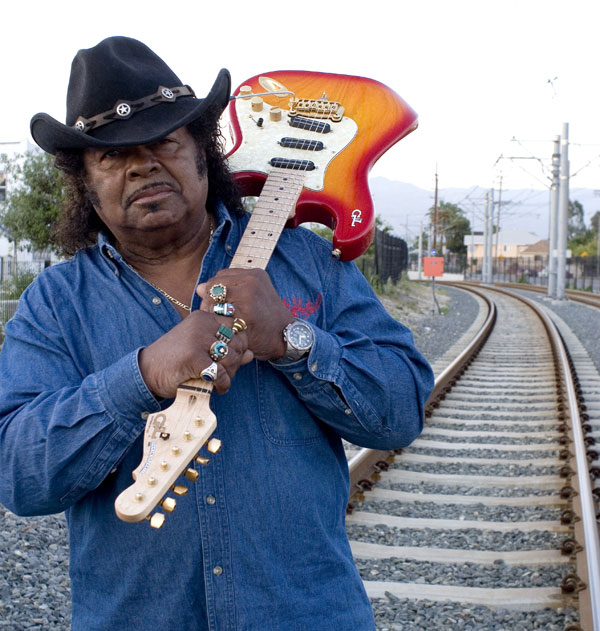 "Blistering, modern blues-rock, bristles with galvanizing guitar and forceful vocals." -BILLBOARD
Legendary guitarist/vocalist Guitar Shorty is a giant in the blues world. Credited with influencing both Jimi Hendrix and Buddy Guy, Guitar Shorty has been electrifying audiences for five decades with his supercharged live shows and his incendiary recordings. Like a bare knuckled boxer, Shorty strikes with his blistering, physical guitar playing and his fierce vocals, connecting directly with body and soul. What really sets Shorty apart is his absolutely unpredictable, off-the-wall guitar playing. He reaches for sounds, riffs and licks that other blues players wouldn't even think of. Amazon.com says his guitar work "sounds like a caged tiger before feeding time. His molten guitar pours his psychedelicized solos like lava over anything in his path." The Chicago Reader declares, "Guitar Shorty is a battle-scarred hard-ass. He slices off his phrases and notes with homicidal fury. He is among the highest-energy blues entertainers on the scene."

Through the years, Shorty has performed with blues and R&B; luminaries like Ray Charles, Sam Cooke, B.B. King, Guitar Slim and T-Bone Walker. He started playing with these legends while still in his teens and recorded a handful of singles for a variety of labels and an obscure LP during the first 30 years of his career. After decades of paying his dues (like so many unheralded American bluesmen), it took a tour of England to establish Shorty's fame in his home country. His recordings since then all received massive critical acclaim, and his renowned live performances have kept him constantly in demand all over the world. His 2004 Alligator Records debut,
Watch Your Back,
became his best-received, best-selling album to date. His 2006 follow-up,
We The People
, won the coveted Blues Music Award for Best Contemporary Blues Album Of The Year.
Now, with his 2010 CD,
Bare Knuckle
, Guitar Shorty unleashes a barrage of hard-hitting combinations of guitar, vocals and lyrics, hitting his listeners with some of the most awe-inspiring guitar and vocal work of his long career. Click here to read more...
Tracks on the album,
Bare Knuckle
, include: Please Mr. President, Too Hard to Love You, The Sting, Slow Burn, True Lies, Texas Women, Too Late, Neverland, Betrayed, Get Off, Bad Memory, and Temporary Man.
http://guitarshorty.com/index.html