July 18
- Anson Funderburgh & Alabama Mike w/ The Andy T Band (Texas & California!) - $12 for Sac Blues Society members with current card/15 general admission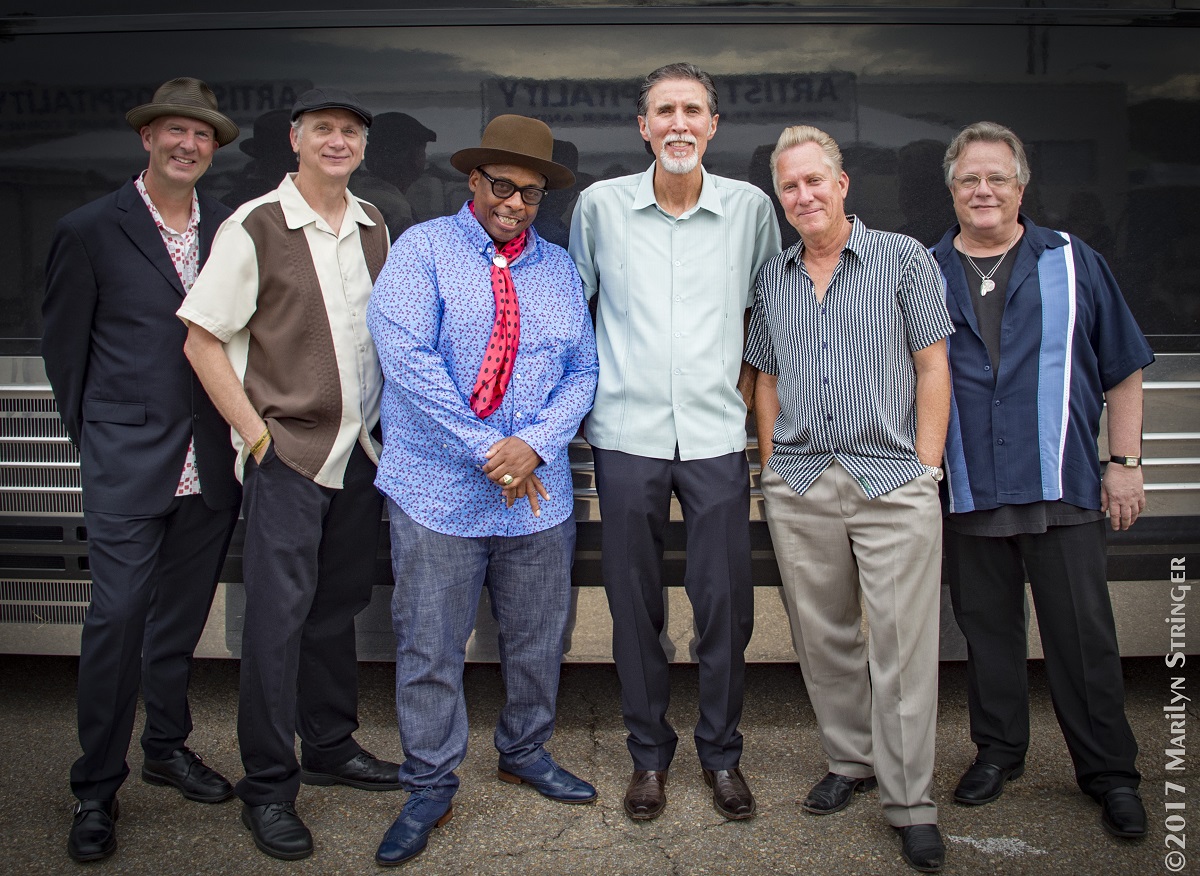 "None of the younger crop of blues guitarist come close as Anson does to achieving the classic Stratocaster tone defined by Otis Rush in the '50's and Magic Sam in the '60's. Anson is at the bridge." --Guitar Player

Texas guitarist Anson Funderburgh is a beloved figure in the world of blues.This BMA-nominated guitarist has led his band Anson Funderburgh and the Rockets since 1977. The band has won 10 Handys. Anson himself has played with Delbert McClinton, Boz Scaggs, Snooks Eaglin, Grady Gaines, Earl King and Jimmy Buffett.
The Andy T Band has been extremely well received, a highlight being the 2016 King Biscuit Festival. The band also performed on the Jan 2017 Legendary Rhythm and Blues Cruise.
The Andy T Band featuring Alabama Mike just released a new album, "Double Strike", produced by Anson Funderburgh.

Rick Estrin of "Rick Estrin and The Nightcats" stated, "Alabama Mike is a true star, he's one of my absolute favorites".

- 2018 BLUES MUSIC AWARDS NOMINEE, ANSON FUNDERBURGH for INSTRUMENTALIST-GUITAR
Andy T - Nick Nixon Band:
- 2016 BLUES MUSIC AWARDS NOMINEE for BEST TRADITIONAL BLUES ALBUM
- 2016 BLUES MUSIC AWARDS NOMINEE for BAND OF THE YEAR
- 2015 BLUES MUSIC AWARDS NOMINEE for BEST TRADITIONAL BLUES ALBUM
- 2015 BLUES BLAST AWARDS NOMINEE for BEST TRADITIONAL BLUES ALBUM
-2013 BLUES BLAST AWARDS NOMINEE for BEST TRADITIONAL BLUES ALBUM


July 25- Red's Blues w/ special guest guitarist, Jon Lawton (Sacramento & Oakland, CA ) - $8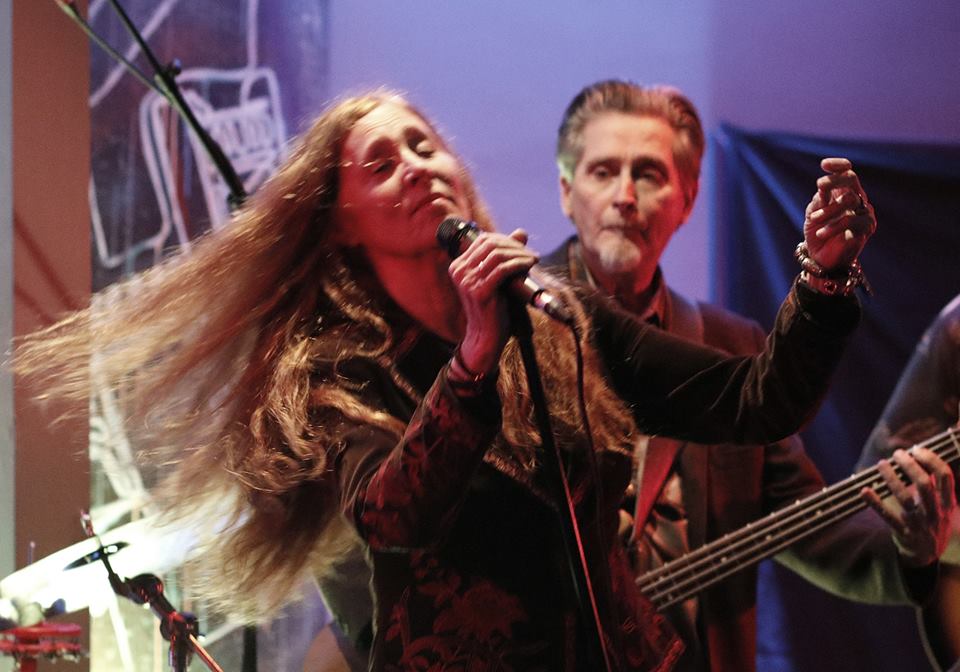 "Tired of "blues albums" that sound like heavy rock disguised (poorly) as blues? You'll have no such problem with Red's Blues' sophomore effort, You Knock Me Out. It's gritty and refreshing, striking a balance that will bring a smile to longtime blues enthusiasts. Beth "Red" Grigsby's understated vocal on Memphis Slim's "Mother Earth" is refreshing and real. Likewise, the delicacy of Jimmy Reed's "Ain't That Loving You, Baby" remains intact while sustaining a subtle driving rhythm. With RW Grigsby's bass keeping it real throughout, the CD is graced by the participation of a number of blues stalwarts. No one overplays, but everyone gives their best on this obvious labor of love. "
-Mick Martin, "Mick Martin's Blues Party"/Capital Public Radio/KXJZ, Sacramento www.capradio.org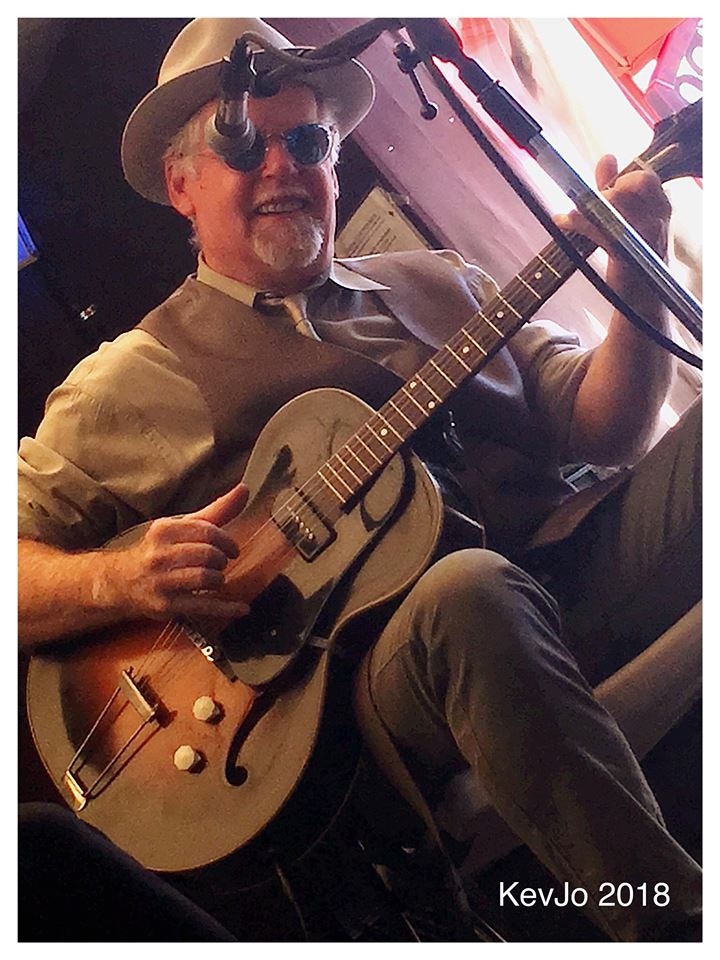 With this second release,
You Knock Me Out
, Red's Blues has stepped up another notch into blues big league with the exemplary songwriting team of singer Beth Reid-Grigsby and her Blues Music Award-winning stand up (bass-playing and singing) husband RW Grigsby. Couple that with all their music friends joining in on the fun, and this new CD makes a very strong case for Northern California being the new torch-bearing center of the classic Chicago and Texas blues sound. Six stellar originals tell the couple's individual and combined personal histories in an honest and cosmic way. Beth & RW's love of the classic blues vibe pays off and yet, these songs could easily be covered by well-known singers in many roots music idioms.
Nestled alongside their originals are songs by their mid-20th century heroes Jimmy Reed (lead track, "There'll Be a Day", "Ain't That Loving You Baby"), Memphis Minnie ("Lookin' the World Over"), Big Bill Broonzy ("Lonesome Road Blues"), jump blues brother-sister act, Buddy & Ella Johnson ("Why Don't You Stop It") and Memphis Slim ("Mother Earth.")
Red's Blues has a finger-poppin' attitude—straight outta the golden years when blues, R&B and swing all meshed together and dance floors every night were filled with snake hips and slow drags. Beth, with her sensual, southern voice and classy behind-the-beat phrasing finds perfect rhythmic support with R.W and band. They all know the secret of groove.

August 1

- The Tropicali Flames (Sacramento, CA)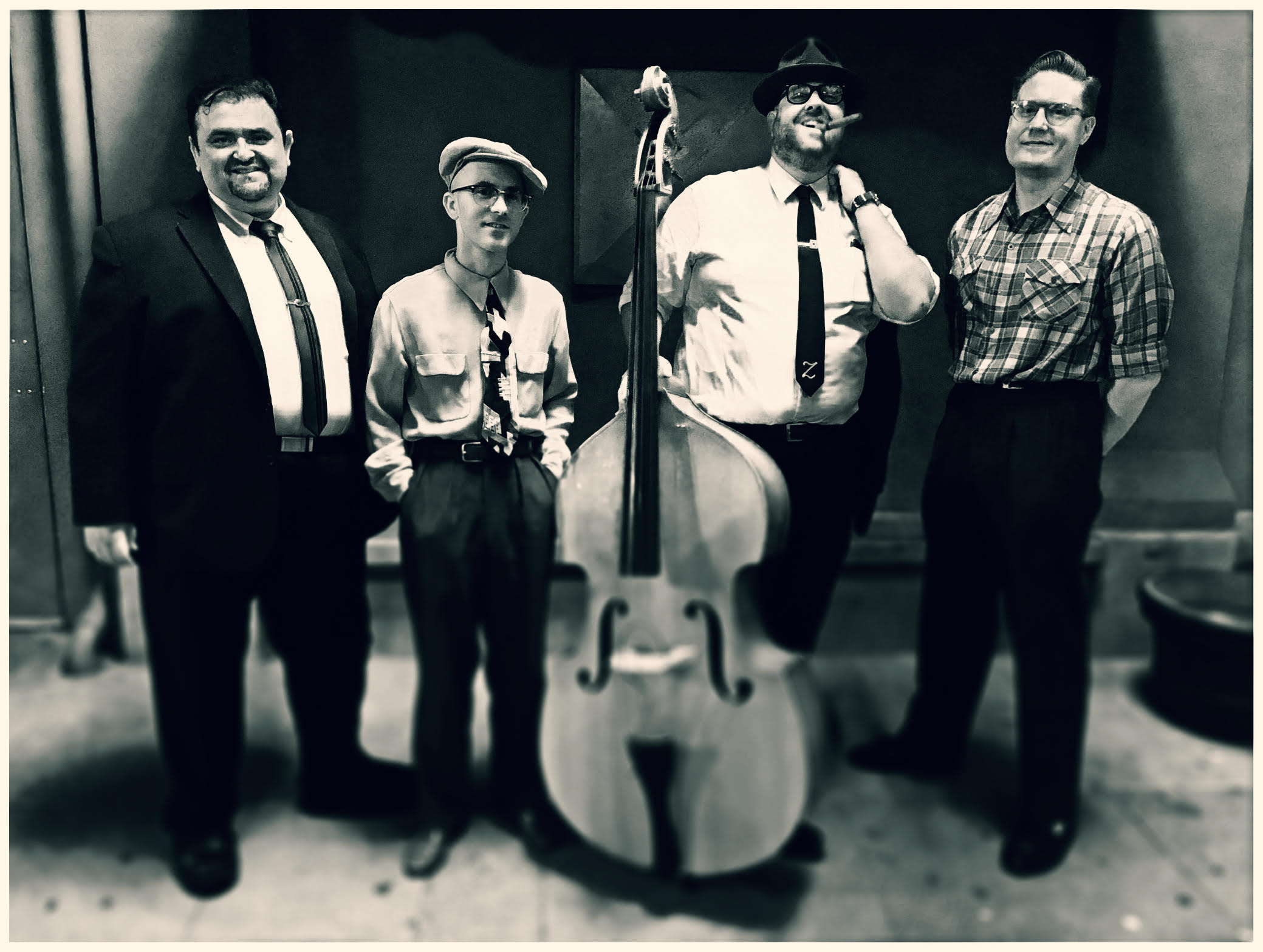 The latest band to burst forth upon the Sacramento region's roots music landscape, the Tropicali Flames deliver a sonic jambalaya with an enthusiasm at once expressive and joyous. 1940s jump blues merges with doo-wop harmonies and early soul to create a swing-based mid-century aesthetic flavored with touches of New Orleans jazz and Caribbean rhythms. Conveying gin joints and gravel roads, their fiery sounds are delivered with a nuance and authenticity only to be found among players who have lived and breathed these forms for decades.
The Tropicali Flames all-star cast is captained by upright bassist and vocalist Zack Sapunor (Wayne Hancock, Jim Cullum Jazz Band) with a sizzling rhythm section featuring guitarist Chris Wilkinson, a direct import from the U.K. roots/rockabilly circuit, and rounded out by ace drummer Derek McDonald of the Alcatraz Islanders and the Shellac Brothers podcast. Floating over the top is the explosive tenor saxophone of Danny Sandoval (Sista Monica, Rene Solís), an indisputable force of nature who plays with a power and dexterity equaled only by the very greatest to have studied the craft.

With a catalogue of classics expertly mined from dusty record bins as well as a growing repertoire of inspired original tunes, the Tropicali Flames are here and, from the looks of it, take no prisoners.


August 8

- Andy Santana & The West Coast Playboys (NorCal)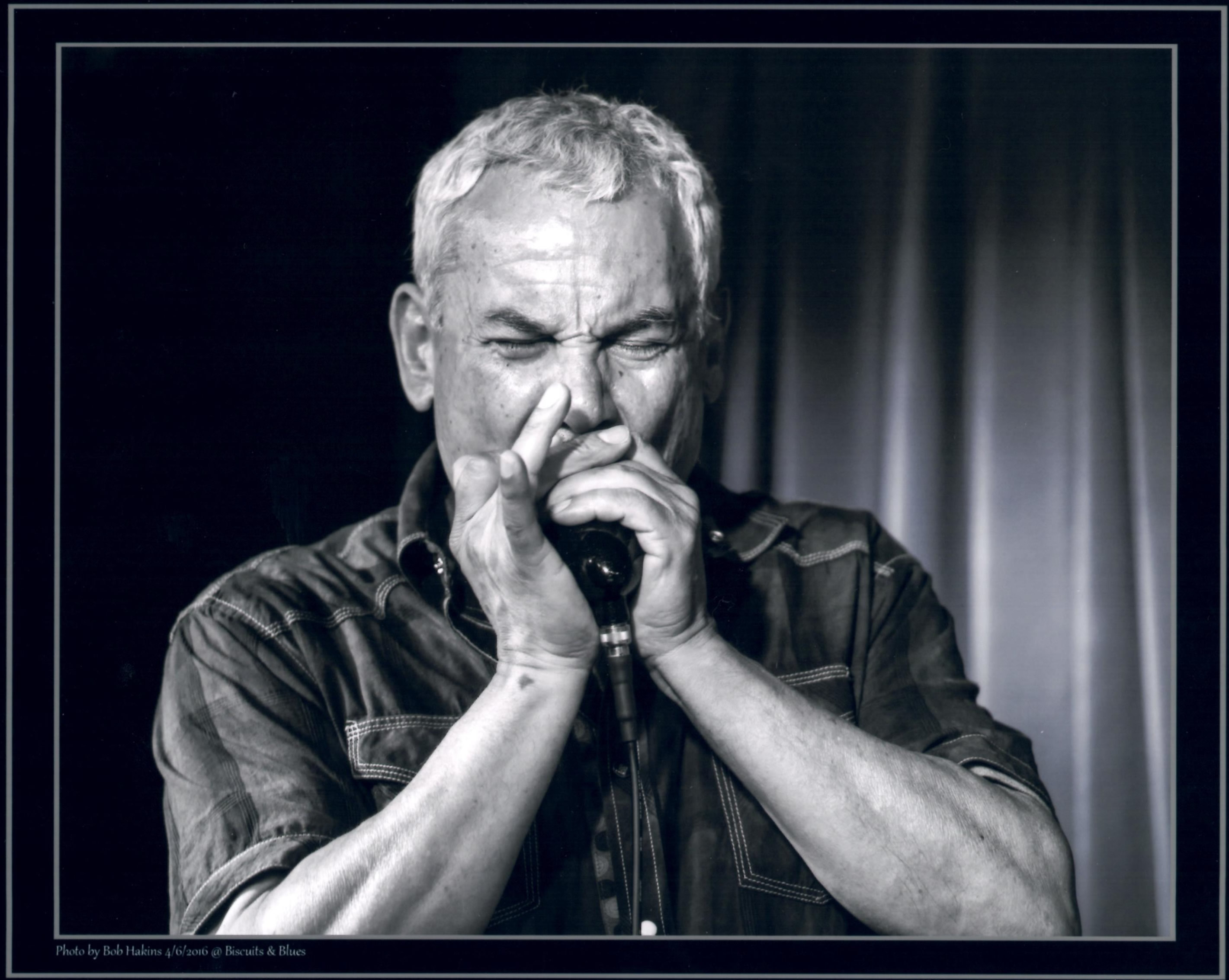 Andy Santana and The " West Coast Playboys" are Delta Groove Recording Artist Andy Santana on vocals, harmonica and guitar; Greg Roberts,Guitarist-vocalist; Grammy nominated bassist Mike Phillips; and Hans Bosse on drums. This is a world class blues band playing rhythm and roots music reminiscent of New Orleans, Chicago, and West Coast influences.
From Living Blues Magazine: "Santa Cruz, California–based singer, harmonica blower, guitarist, bandleader, songwriter and interpreter of other people's songs—has crafted a real winner with his fourth CD in 24 years, Watch Your Step!, a collection of 13 terrific tunes that should launch him far beyond being a little-known legend on his home turf into national blues notoriety. Santana is a commanding, fat-toned harmonica player in the George Smith tradition and a tough guitarist whose staccato approach brings to mind such Texas pickers as Gatemouth Brown and Johnny "Guitar" Watson. And as guitarist Rusty Zinn (one time Santana sideman who produced three of the album's tracks) observes in his booklet notes, "His vocals totally lack affectation, but are soulfully sincere."
Unlike so many current harmonica-led blues combos that are heavily influenced by Chicago blues, Santana delves deeply into 1950s blues and especially early R&B and rock 'n' roll, particularly of the New Orleans variety, for the songs and the styles in which they're performed. His outstanding renditions of vintage material include "Playgirl" and "Go On Fool" (both penned by Dave Bartholomew and originally recorded by Smiley Lewis), Carol Fran's "Knock Knock," Bobby Parker's "Watch Your Step," Z.Z. Hill's "One Way Love Affair," Sir Mack Rice's" Love Sickness," Chuck Willis' "Can't You See" and Al Brown and the Tunetoppers' "Take Me Back." Not only does Santana pick great tunes, but he writes 'em, too. The strongest of his four originals is "You Smell Like Cookies," on which the composer sings: "You smell like cookies / I wanna dip you in my glass / You make me so hungry / I know I just can't last" over a relaxed shuffle beat anchored by Robi Bean's drums.
Kid Andersen, who co-produced most of the album with Santana, surrounds the leader with some of the best blues guitar players in northern California. Besides Andersen himself, they include Anthony Paule, Mike Schermer and Bob Welsh. Andersen makes particularly imaginative use of baritone guitar on three selections. Bean, June Core and onetime Little Richard sideman D'Mar take turns behind the traps, and a rotating cast of bassists, keyboardists, horn blowers and background vocalists also play musical chairs, helping to make Watch Your Step! One of the most listenable and boldly authentic sets of old-time R&B sounds to have hit the streets in recent memory. —Lee Hildebrand
With 35 years experience fronting bands in Northern California, Andy has been a featured artist in venues as varied as the Monterey Blues Festival & Monterey Jazz Festival, the San Francisco Blues Festival, the Filmore, the Santa Cruz Blues Festival, the Jazz and Heritage Festival in New Orleans, Battle of the Harps Victoria Theater San Francisco, San Jose Jazz Fest, the Shoreline Amphitheater, venues from Seattle to Belgium and many, many more.

August 15

-Randy McAllister (East Texas)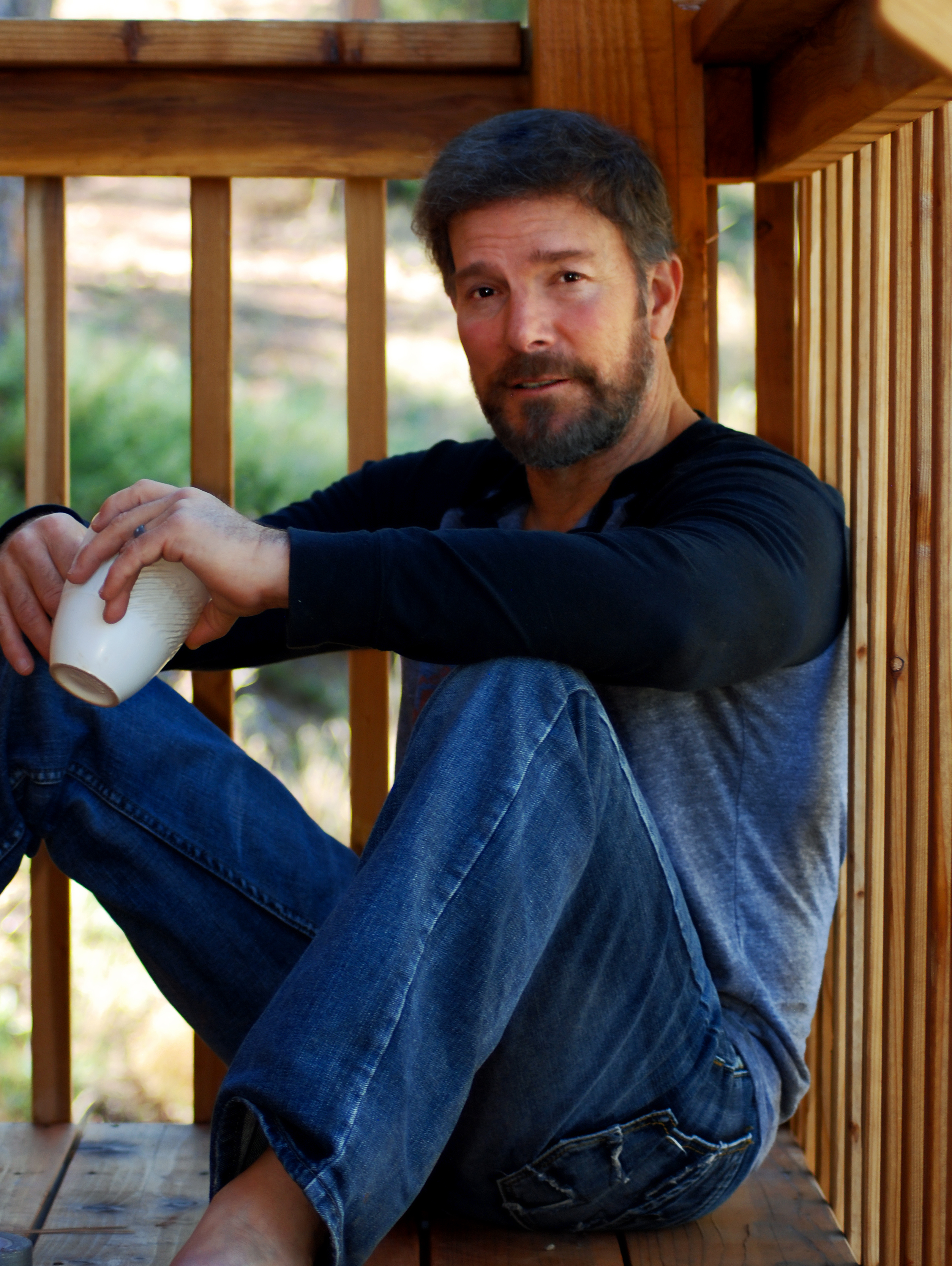 Grammy nominated, singer, songwriter, harmonica player, drummer and legend of East Texas Blues/Roots. Roustabout, maverick, spiritual, gritty, amazing, wild, bad-ass, soulful…these are some of the words used to describe this Texas bonafide blueblood. One of America's true blue/roots originals, he's been flying in the face of convention his whole career. No smoke, no mirrors, no choreography, no industry machines.
Raised in the small Texas town of Novice, Mcallister is a fifth-generation Texan whose father was a fireman and a drummer in a band called The Flames. Randy followed in his footsteps from a very young age, but the drums were just the beginning. Mcallister found the harmonica in his early 20's while stationed in Massachusetts as a member of the US Air Force, taking cues from Boston blues legend and harmonica master " Earring George' Mayweather. By the time he returned to Texas in 1992, he was a strong, skillful harp player who was establishing himself as a world-class singer and songwriter. In 1997 , Mcallister signed with JSP records, releasing three highly acclaimed CD's before going on to issue recordings with Severn Records and Reaction Records. He is one of the most uniquely talented and original contemporary blues/roots artists. The genuine article, who has been burning up the road for a mighty long time, delivering his brand of East Texas Roadhouse Soul from one end of the country to the other.
He has 14 CD releases to his credit with his newest release, " Triggers Be Trippin " coming out in June of 2018.
"I love country blues and I also love 60s blues/jazz trios (like Jack McDuff) so they could be onto creating a great new sound combining the two approaches. I enjoyed every tune. "
-Charlie Musselwhite
"There is no blues band performing today as different as HowellDevine—nor as delightful."
-Lee Hildebrand, Living Blues
"These days it's crowded field of rock guitar-driven blues and there sits HowellDevine singularly offering a refreshing content-laden recording. The ease with which they play is a pleasant change from the relentless need by others to continuously display musical gymnastics. Easier said than done, they have done the near impossible, "ownership" of the idiom that they perform. Propulsive prowess is at play here: this is minimalist juke joint music with a groove so deep that you could grow giant heritage oaks in a year."
--Jim Pugh, Little Village Foundation
Recorded at the mecca of blues production on the West Coast these days, Kid Andersen's Greaseland Studios in San Jose, the trio- Joshua Howell (guitar, harmonica, vocals), Pete Devine (drums, washboard, jug) and Joe Kyle, Jr. (upright bass) brought their raw and elegant rhythmic simpatico to a carefully selected repertoire of songs, just as they have in the past with their acclaimed albums on Arhoolie Records, Jumps, Boogies and Wobbles (2013) and Modern Sounds of Ancient Juju (2015), and their self-released debut, Delta Grooves (2012).
Some of their biggest heroes-- Sonny Boy Williamson, R.L. Burnside, Robert Johnson, Hound Dog Taylor and Blind Blake—have been introduced to their Gen X and Millennials audiences by way of these three friends:
Andrew Gilbert writes in his liner notes:
"Much like the iconic blues musicians who provided the bones and marrow for vast stretches of American music, you can't keep HowellDevine down on the Delta when they feel the need to roam. The elemental Bay Area trio has distinguished itself over the past decade as a startlingly potent roots-based combo steeped in an array of sinewy shuffles and muscular grooves.
On 2012's Delta Grooves (Sparta), 2013's Jumps, Boogies, & Wobbles and 2014's Modern Sounds of Ancient Juju (both on Arhoolie) HowellDevine dexterously paid homage to first generation bluesmen while expertly tailoring their material with an unapologetically contemporary sensibility. But the trio's fourth album Howl finds the band ranging freely across the soul soundscape, recharging their mojo with an expansive array of material. They're still tending the roots, like on the incantatory version of R.L. Burnside's "Going Down South." But they uncover a particularly rich and untapped corner of the weird, old America with "Boat's Up the River," a tune that resides at the crossroads where country blues and bluegrass converge.
With Greaseland Studios' mastermind Christoffer " Kid" Andersen sitting in on B-3, the band offers some early 1960s juke box funk with "Sookie Sookie," an instrumental they picked up from jazz guitar great Grant Green. On the album's most surprising track, Andersen returns to the organ for an irresistible take on The Meters' "Funky Miracle" that transports a piece of foundational New Orleans R&B up the river. Each piece suggests new directions this band can roam, right up to the closing, saxophone-powered "P.M. Blues." Like the blues itself, the musicians in HowellDevine remake every song they touch with a protean sound designed for celebration, lamentation and soul recalibration."
-Andrew Gilbert covers music for the San Francisco Chronicle, San Jose Mercury News and other publications.

www.HowellDevine.com


August 29

- The Hucklebucks (Sacramento, CA)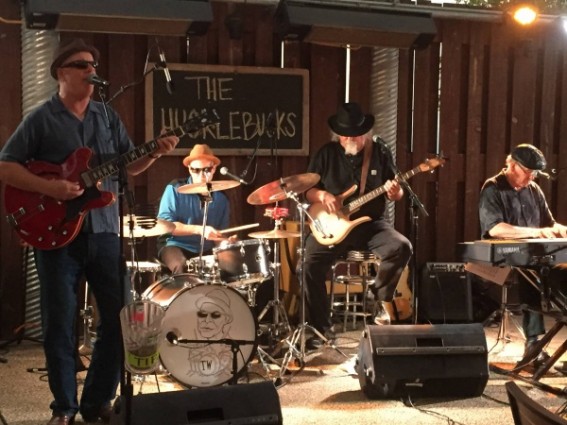 The 2018 version of TheHucklebucks are all area all stars!
Doug Crumpacker… vocals/harp/guitar
Tim Wilbur… drums/vocals
Kenny Marchese…guitar
Ronnie Weber…bass (Jimmie Vaughan & Little Charlie)
The Hucklebucks play original blues, blues classics and roots rock-n-roll.
People love to dance to this music.
With 4 CDs out, the latest is Juke Box Blues.
They have won 3 SAMMIES awards for "Best Blues Band" in Sacramento.
And are in the SAMMIES Hall of Fame.
And, have 2 members in the Sacramento Blues Hall of Fame.