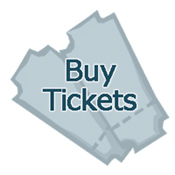 March 6 - Shawn Holt & The Teardrops (Chicago) - $20/$15 w/SBS card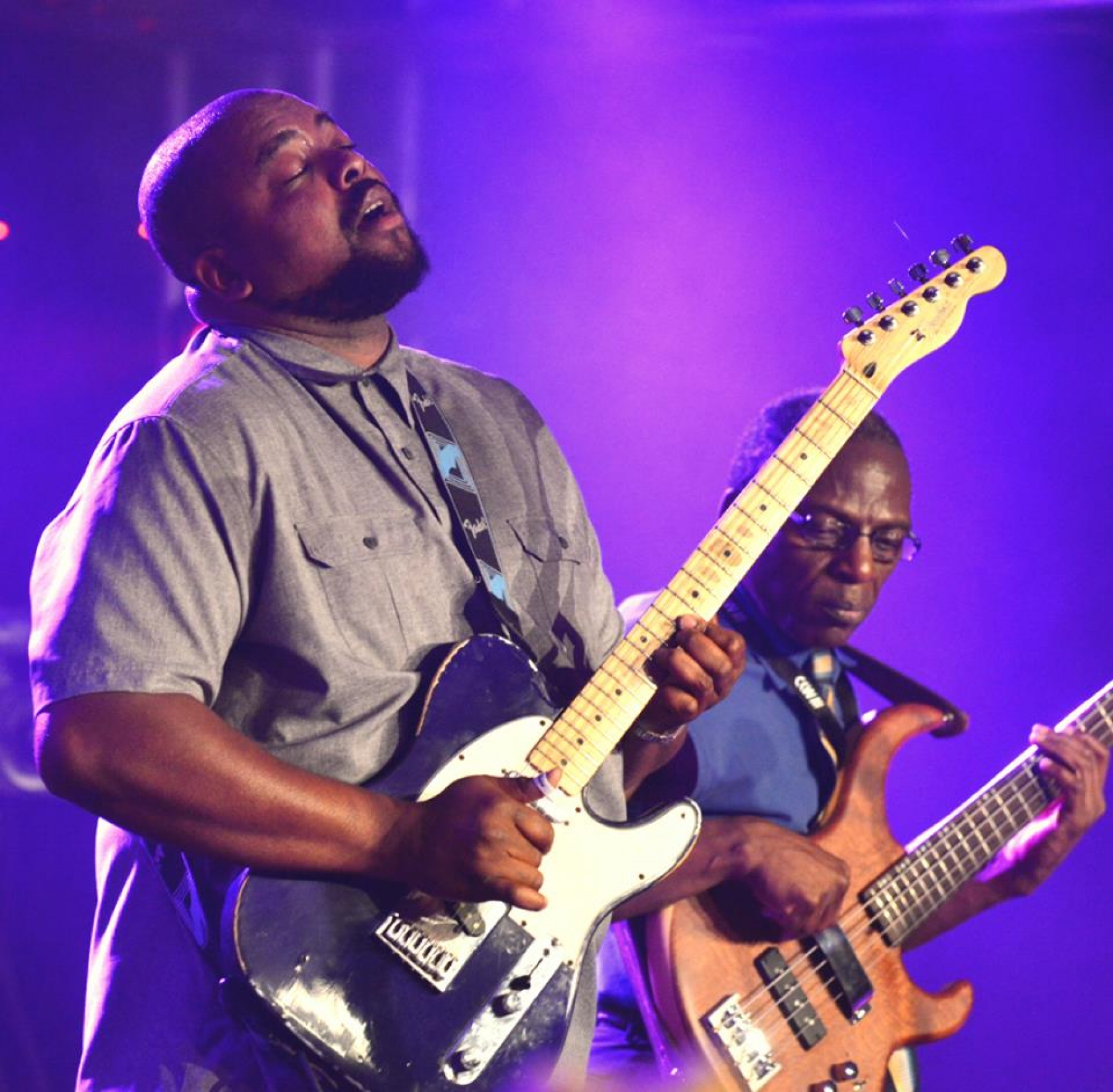 Shawn Holt is the son of Chicago's legendary Blues Man Magic Slim. The high energy, hard-driving sound of The Teardrops is still alive and well and if you like what Magic Slim and The Teardrops have been doing for the last 35 years, you can continue to enjoy that unique sound and energy with Shawn Holt, a chip off the old block, fronting his dad's band. In 2014 Shawn Holt and The Teardrops won the Blues Blast Music Award for "New Artist Debut Album for "Daddy Told Me" on Blind Pig Records.
Shawn started playing the blues at the age of 17, when he went on the road with this father and Slim's brother, Uncle Nick Holt and The Teardrops. Shortly after that tour with his father, Shawn realized his genetic destiny (all the Holt's are talented musicians) and formed his own band. He has been watching, learning and playing blues ever since.
Magic Slim and The Teardrops was nominated for the WC Handy "Blues Band of the Year" award more times than any blues band playing today including eight times in the last 10 years. You can't become a Teardrop until Magic Slim says you're good enough. Shawn Holt became a Teardrop this year and when his father was hospitalized during the recent east coast tour, he stepped up to the microphone and continued the tradition.
When Shawn Holt and The Teardrops opened for Johnny Winter in Phoenixville Pennsylvania, 2 hours after Slim had been admitted to the local hospital, they received a standing ovation and the promoter was so pleased with the quality, excitement and level of the performance that he paid the band the full contracted price which had been negotiated for a Magic Slim performance. Johnny Winter insisted that Shawn and The Teardrops complete the tour as the opening act.
The Teardrops consist of Levi William - Guitar/Vocals, Vern Taylor - Drums/Vocals, and Russell Jackson - Bass.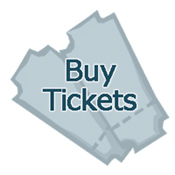 March 20 - Watermelon Slim (Boston/North Carolina/Oklahoma) - $20/$15 w/SBS card

"A one-of-a-kind pickin' 'n' singin" Okie dynamo!" -Jerry Wexler (co-owner Atlantic Records – Produced Aretha Franklin, Ray Charles, Solomon Burke):
"(Slim looks) backward all the way to the field holler and looking over sideways to country music, rolling it all up into a smart synthesis that sounds fresh and sharp even though it is only a half-step removed from the sounds of Charley Patton or Jimmie Rodgers." -San Diego Union-Tribune
"No one today makes more compelling blues music than Slim." - Chicago Sun-Times
"Slim is a genuine blues character, something that's in short supply these days... grinding, greasy and swampy accompaniment as Slim puts fresh twists on age-old blues themes."
An ever-expanding career of ramshackle grandeur.
Bill "Watermelon Slim" Homans has built a remarkable reputation with his raw, impassioned intensity. HARP Magazine wrote "From sizzling slide guitar…to nitty-gritty harp blowing…to a gruff, resonating Okie twang, Slim delivers acutely personal workingman blues with both hands on the wheel of life, a bottle of hooch in his pocket, and the Bible on the passenger seat." Paste Magazine writes "He's one hell of a bottleneck guitarist, and he's got that cry in his voice that only the greatest singers in the genre have had before him."
The industry agrees on all fronts. Watermelon Slim & The Workers have garnered 17 Blues Music Award nominations in four years including a record-tying six in both 2007 & 2008. Only the likes of B.B. King, Buddy Guy and Robert Cray have landed six in a year and Slim is the only blues artist in history with twelve in two consecutive years. In Spring 2009 he was the cover story of Blues Revue magazine. .
Two of Slim's records were ranked #1 in MOJO Magazine's annual Top Blues CD rankings. Industry awards include The Independent Music Award for Blues Album of the Year, The Blues Critic Award and Canada's Maple Blues Award for International Artist of the Year among others. Slim has hit #1 on the Living Blues Charts, top five on the Roots Music Report and debuted in the top ten in Billboard. One of Slim's most impressive industry accolades may be the liner notes of The Wheel Man eagerly written by the late legendary Jerry Wexler who called him a "one-of-a-kind pickin' n singing Okie dynamo." Slim has been embraced for his music, performances, backstory and persona. He has appeared on NPR's All Things Considered, The BBC's World Service and has been featured in publications like Harp, Relix, Paste, MOJO, Oklahoma Magazine and Truckers News as well as newspapers like The London Times, Toronto Star, Chicago Sun-Times, The Village Voice, Kansas City Star, Philadelphia Inquirer, and Michelle Shocked's JAMS Magazine.
Slim was born in Boston, his father was a progressive attorney and freedom rider and his brother is a classical musician. He was raised in North Carolina listening to the housekeeper sing John Lee Hooker songs. Slim attended Middlebury on a fencing scholarship but left early to enlist for Vietnam. While laid up in a Vietnam hospital bed he taught himself upside-down left-handed slide guitar on a $5 balsawood model using a triangle pick cut from a rusty coffee can top and his Army issued Zippo. lighter as the slide.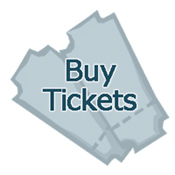 March 27 - Ray "Catfish" Copeland Band - $8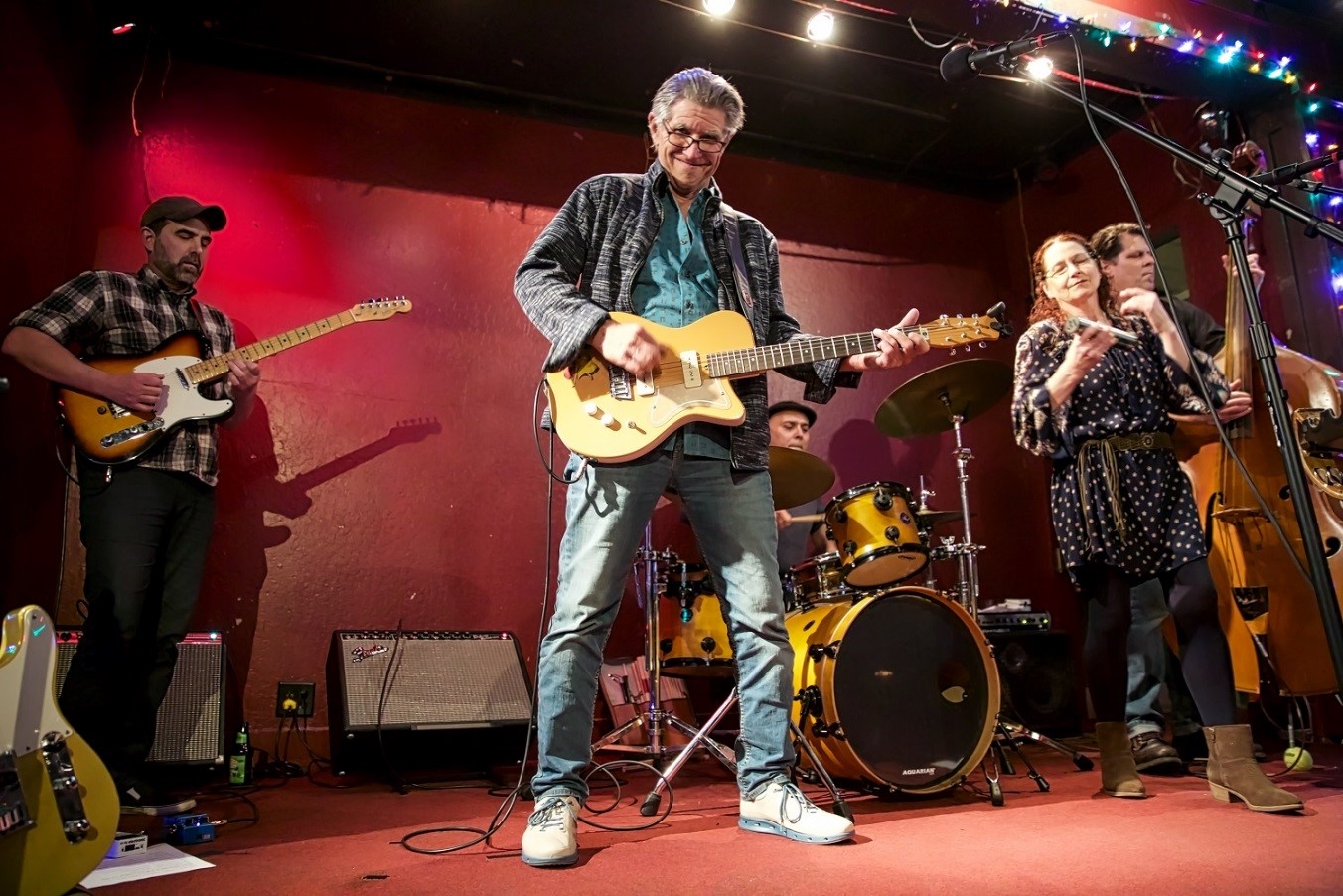 "Ray "Catfish" Copeland and his band are a rocking good time, putting their own stamp on roots music nuggets. They have excellent taste in picking covers and the range of material, John Prine to Lazy Lester and Bob Marley to Bob Dylan, speaks to their depth and fluidity. They make it all sound like their own." -Alan Paul, author of the New York Times best-seller , One Way Out: The Inside History of the Allman Brothers Band

The many rivers of song that flow through this stellar American roots music band just might be enough to finish off California's drought. It surely brings rockabilly, rock and roll, blues,gospel, honky tonk and psychedelia together in a dazzling and powerful way. Ray "Catfish" Copeland's got one boot in blues mud, one boot in a county creek. In this second album, Don't Ever Take My Picture Down, "Catfish" and his seasoned band have built a choice follow-up to their 2015 debut, Got Love If You Want.
The band has carved an identifiable Americana sound and flow—hand sown and homegrown on the sunny front porch, in the back 40 swamp by way of Chuck Berry through Creedence Clearwater, to some swirling and gorgeous Clarence White country psychedelia ala The Byrds.

His playing path has always been constant--in the mid to late 70s he was in the 1st incarnation of Little Charlie and the Nightcats, then the Nate Shiner Blues Band and with Mark St. Mary's Zydeco Band. Ray toured in 1978 with blues piano legend Floyd Dixon. In 1980, he formed The Blue Flames along with Johnny "Guitar" Knox, and played during the glory years in seven Sacramento Blues Festivals. He also accompanied such blues luminaries as Big Mama Thornton, William Clarke, Luther Tucker, Little Joe Blue and Buddy Ace.
Catfish and the Crawdaddies then formed in 1995 and released three self-produced CDs between 1998-2007. His song "Crawdaddy, Crawdaddy" (from 2003's Venus Blues), written about the Isleton Cajun & Blues Festival (then called the Crawdad Festival) received the "Song of the Year" Award from Blues Unlimited Magazine. Catfish and the Crawdaddies appeared at the Sacramento Music Festival the past 20 years and at all the Isleton Cajun & Blues Festival since 1999.
Singer Marilyn Woods started singing in the Pentecostal Church as a child, learning all the spirituals and popular music of the 30s and 40s from her grandmother and mother. Woods' rich alto is yearning but confident. Her wise interpretations on both "For No One" the delicate Paul McCartney song and "What A Shame," an early Rolling Stones song, make new womanly meanings possible. And on her wonderful duets with Catfish, (their country-gospel take on Skip James' "I'm So Glad," the mysterious Robert Petway's "Catfish Blues", Dylan's "Maggie's Farm,") her tone colors are sometimes reminiscent of Nicolette Larson.
Steve Randall specializes in American roots music these days and is known as a Telecaster player doing country, blues, rock and swing--he even toured with a Tunisian band (still country music, just a different country.) He is truly Sacramento's James Burton—his hybrid picking (rolling his fingers and using a pick at the same time) is fleet and complex, he never runs out of ideas. He's received multiple Sacramento Music Awards, including Hall of Fame notoriety and Critic's Choice Awards for Guitarist two years in a row. His influences are too numerous to mention, but he would say he ended up somewhere between "Richard Lloyd and Richard Thompson if they played a Tele thru a Vibrolux." With a rock and rhythm solid, award-winning section of Larry Schiavone on drums and Greg Roberts on bass, their unique sound is complete.
The good time nature of the band surely fits a generation that now listens to classic rock radio, still has our old vinyl and regularly values friends, a good dance floor and a cold one.
April 3 - Wendy Dewitt & Kirk with special guest Steve Freund (San Francisco) - $8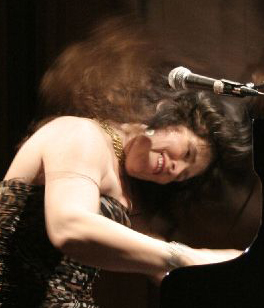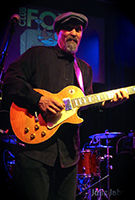 Wendy DeWitt with Kirk Harwood, play boogie woogie and blues that is garnering national and even International attention. This powerhouse duo are two-time regional winners and International Blues Challenge Finalists. After a European tour in January of this year, the band's latest album, Getaway made the top of the charts in Italy. Blues guitar star Steve Freund is joining the duo on t his special night!
Wendy, a Santa Rosa High graduate, is a local girl made good story. She caught the attention of Western Swing Hall of Famer Tommy Thomsen (Sonoma) at age 10, and hasn't stopped since. Former pianist for Hank Ballard and Steve Freund, Wendy has also played with Hank Ballard and the Midnighters, Charlie Musselwhite, Otis Rush and Jimmy Thackery. She tours national and international festivals and produces the annual Queens of Boogie Woogie and San Francisco International Boogie Woogie Festival, which draws artists from around the world.
"All the cool kids already know DeWitt is one smoking boogie woogie piano/organ gal and it's time for the word to spread beyond her regional awards." Chris Spector, Midwest Record.
Jazz-trained drummer and vocalist, Kirk Harwood worked with Norton Buffalo (Steve Miller), Huey Lewis, Tommy Thomsen and Roy Rogers, before teaming up with Wendy in 2012. Kirk Harwood plays traps with a passion, precision and creativity that only comes from training, experience, and inherent soul. His early bands include Huey Lewis and Clover, Norton Buffalo and Roy Robgers and tours of major venues while opening for Steve Miller. Kirk is a veteran of West Coast blues, rock and soul and for 30 years accompanied Western Swing Hall of Famer Tommy Thomsen.
You can hear Kirk Harwood on Norton Buffalo's award winning albums "Loving in the Valley of the Moon" and "Desert Horizon". He's also recorded with Maria Muldaur and Tommy Thomsen and the Ambassadors of Western Swing. Kirk's style is inspired by Buddy Rich, Joe Morello (Dave Brubeck), and David Garibaldi. Study with San Francisco's legendary Johnny Markham insured that the finer points of musical expression and creativity are integral parts of his musical language.
April 10 - The Mick Martin Band (Sacramento) - $ 10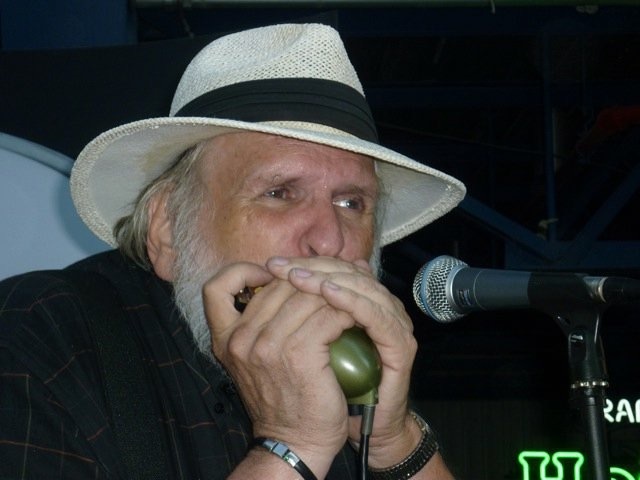 The Sacramento debut of Mick's new band!
The name Mick Martin is synonymous with blues and blues rock all over the world, thanks to over 30 years as leader of the award-winning Mick Martin & the Blues Rockers, 16 years with Harvey Mandel's Snake Crew and 28 years as host/producer of "Mick Martin's Blues Party" on CapRadio in Sacramento, Reno, Stockton and worldwide via
www.capradio.org/programs/mick-martins-blues-party
.
He's backed up Freddie King, Bo Diddley, Jimmy Rogers, Johnny Johnson, jazz organist Jimmy Smith (at NYC's Carnegie Hall), Mick Taylor, John Mayall, Tommy Castro, Nick Gravenites & The Chicago Blues Reunion, the Sons of Champlin, Savoy Brown and dozens of other world famous acts, including being a part of Mark Hummel's Harmonica Blow-outs and Art Wood (brother of Ronnie of the Rolling Stones) and his all-star blues jam at the Eel Pie Club in London. He mentored harmonica prodigy Kyle Rowland, singer-guitarist Jackie Greene (The Black Crows, Phil Lesh & Friends, Trigger Hippy) and award-winning British singer-guitarist Matt Schofield, among others.
Bill Champlin said of Martin, "There are harmonica players who play music and musicians who play harmonica. Mick is a musician who plays harmonica." Longtime friend Norton Buffalo called him, "A good friend and a great harmonica player." Mick is in the Sacramento Music Award (SAMMIES) Hall of Fame, the Sacramento Blues Society Hall of Fame, received an award as "Best Blues DJ" from the Bay Area Blues Society and was voted as leader of the "Best Blues Band" six years in a row by Canada's Real Blues magazine.
As Mick says, "Blues is the happiest music in the world and I'm a lucky guy to be able to play it and make people happy!"
April 17 - Andy Santana and Friends (Sacramento/NorCal) - $ 10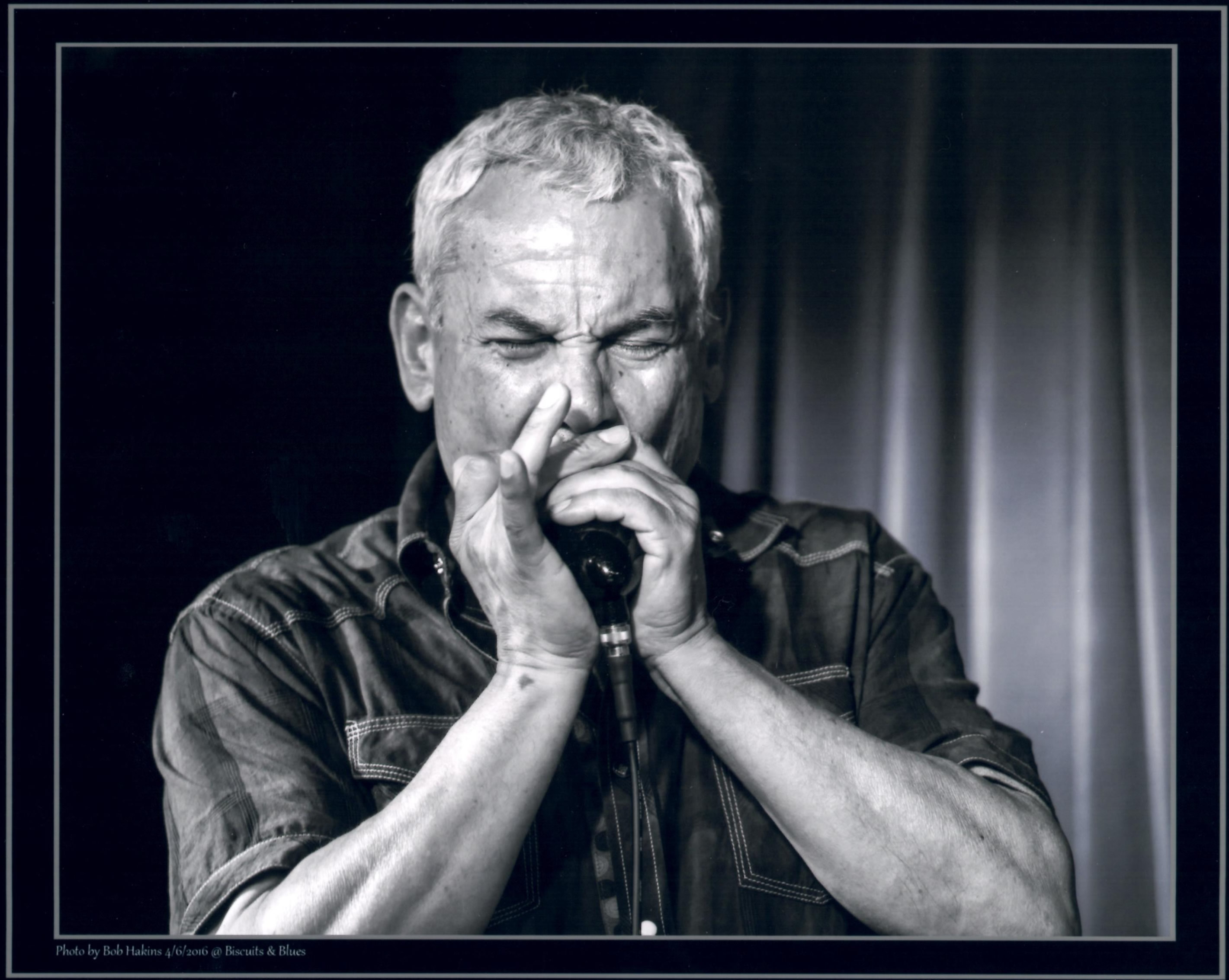 A special all star version of The West Coast Playboys will feature Bay area favorites: renowned guitarist, "Johnny Cat" Soubrand (from Terry Hanck band), northern California's first choice on doghouse and electric bass Vance Ehlers, blues master of the 88s, on piano, Bay Area favorite, Sid Morris and the drummer so extraordinary he can stop time, June Core (currently drummer for Charlie Musselwhite.)
These musicians including Andy Santana on vocals, harmonica and guitar, form a world class blues band playing rhythm and roots music of New Orleans, Chicago and West Coast.

With 35 years experience fronting bands in Northern California, Andy Santana has been a featured artist in venues as varied as the Monterey Blues Festival & Monterey Jazz Festival, the San Francisco Blues Festival, the Fillmore, the Santa Cruz Blues Festival, the Jazz and Heritage Festival in New Orleans, Battle of the Harps @ Victoria Theater San Francisco, San Jose Jazz Fest, the Shoreline Amphitheater, venues from Seattle to Belgium and many, many more.
In late 2018, Andy Santana was inducted into the Sacramento Blues Society Hall of Fame. He is also a Delta Groove Music recording artist.
His latest CD, Watch Your Step (2015) was released worldwide and garnered rave reviews.
www.DeltaGrooveProductions.com
"West Coast Playboys" on Facebook:
April 24 - "New Orleans Piano Night" with John Cocuzzi Courtet (Sacramento) - $ 8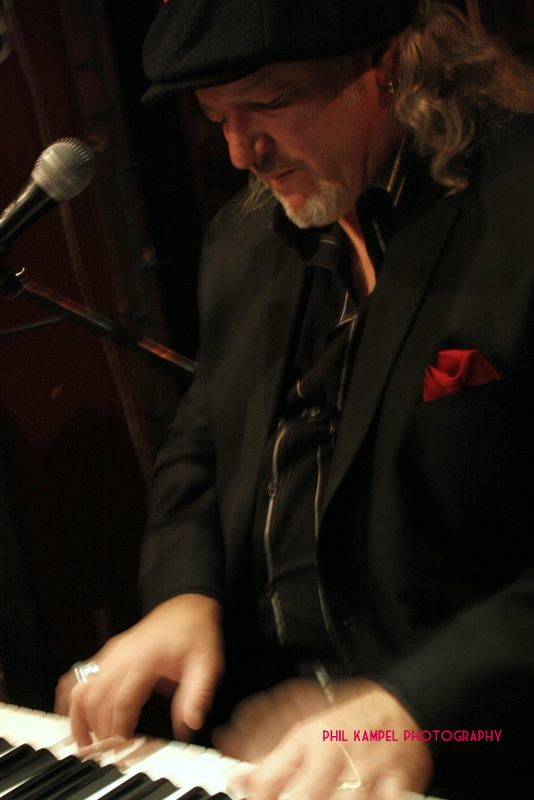 "New Orleans Piano Night" to the Momo with John Coucuzzi and His Courtet!


They'll be doing a bunch o' bluesy, jazzy New Orleans grooves! John Cocuzzi has New Orleans flavor and East Coast class, playing with passion and intensity on piano, vibes and drums, entertaining crowds nationwide and in Europe. Dynamic style. Diverse rhythms. Swingin' & burnin' jazz. Jumpin' blues & boogie-woogie. Lush & sultry ballads."Versatility, virtuosity and passion. This is what you need to know about the music of John Cocuzzi." The Courtet is piano, stand up bass, drums and sax/clarinet! For everyone who is not at Jazz Fest in NOLA this year--this is THE show!