jump to top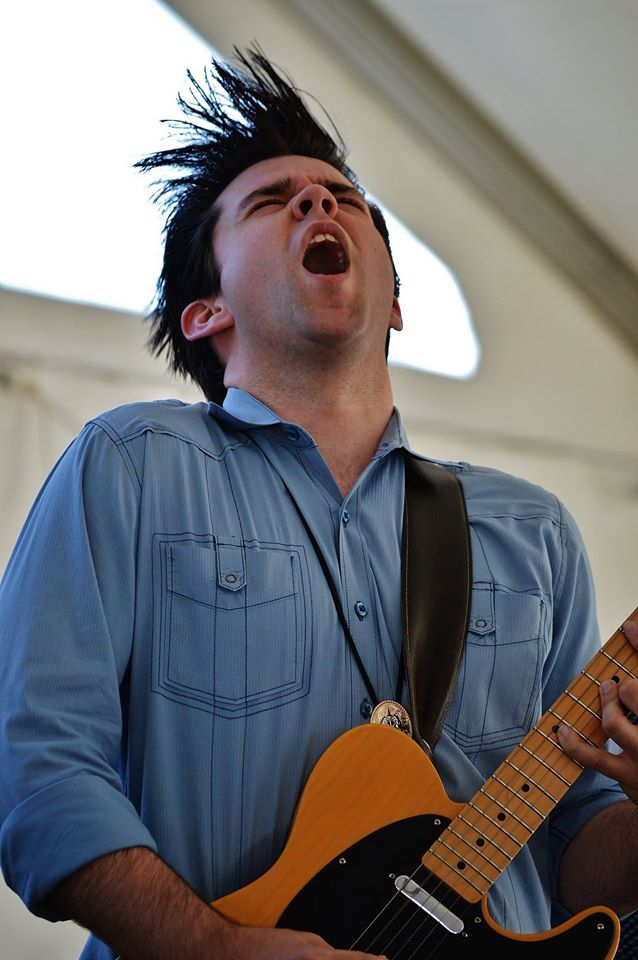 April 1 - Todd Morgan (Sacramento)- POSTPONED

"A true entertainer", "The real deal", on Sweet Pretender -"Solid from front to back" ~ Jonathan Carraba, Submerge Magazine


Todd Morgan has been fronting his band, "Todd Morgan & the Emblems", and performing solo shows for more than 10 years in the Sacramento area and throughout California and Nevada. He has toured the southern portion of the U.S. as a solo artist and traveled into Canada and the northern United States as well. Todd's wizardry on the piano, his amazing guitar playing, his mastery of the drums, not to mention his ability to write and arrange music, together with his fabulous vocals make him more than a triple threat. In addition to all this, his on-stage charisma and dancing ability have delighted audiences of all ages. He continues to tantalize and impress audiences as he comes up with new ways to satisfy their entertainment desires with his own brand of Pop, Rock, Soul, early Rock 'n' Roll, Blues, Funk, Country, and even Jazz and Swing.
jump to top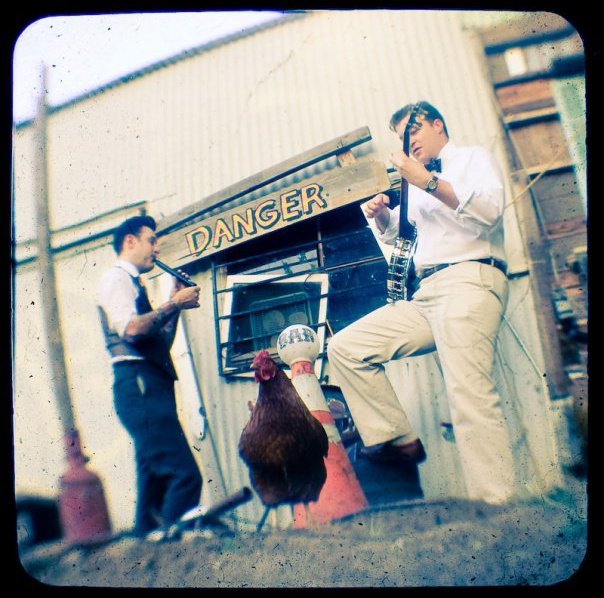 April 8 - Devine's Jug Band & Free Badge Serenaders (San Francisco/Sacramento, CA) - POSTPONED

A "Blues & Bourbon" first! Two bands, no waiting! Devine's Jug Band, is a San Francisco ensemble wise to the ways of the weird old South.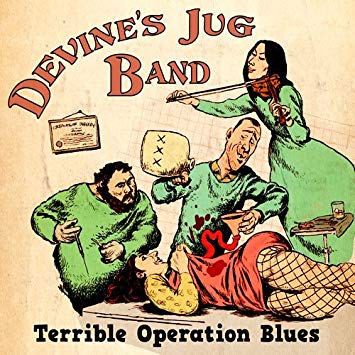 Playing jug band blues, Hokum, old-style string band music - Devine's Jug band consists of Meredith Axelrod on guitar & vocals, Morgan Cochneuer on Mandolin, Banjo-mando & fiddle, and Pete Devine(HowellDevine) blowing that old whisky porcelain jug for the bass - as well as percussion and vocals!

Devine's Jug Band IS "America's most authentic sounding jug band"...say's legendary radio personality Mal Sharpe of KCSM Radio.

The Freebadge Serenaders are "irreverent jug jazz", "purveyors of discount Jazz. starring Greg Sabin - Banjo, Resonator Tenor Guitar, Vocals, Kazoo, Lead Trumpet. Patrick Skiffington - Washboard, Kazoo, Slide-Whistle, Vocals, Trompet and Zachary Proteau on tuba!

This is a rare show for Sacramento - so please don't miss this very special event!

Devine Jug Band:


Freebadge Serenaders:


https://www.facebook.com/discountjazz
https://www.facebook.com/Devines-Jug-Band-117772421574094/

jump to top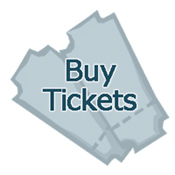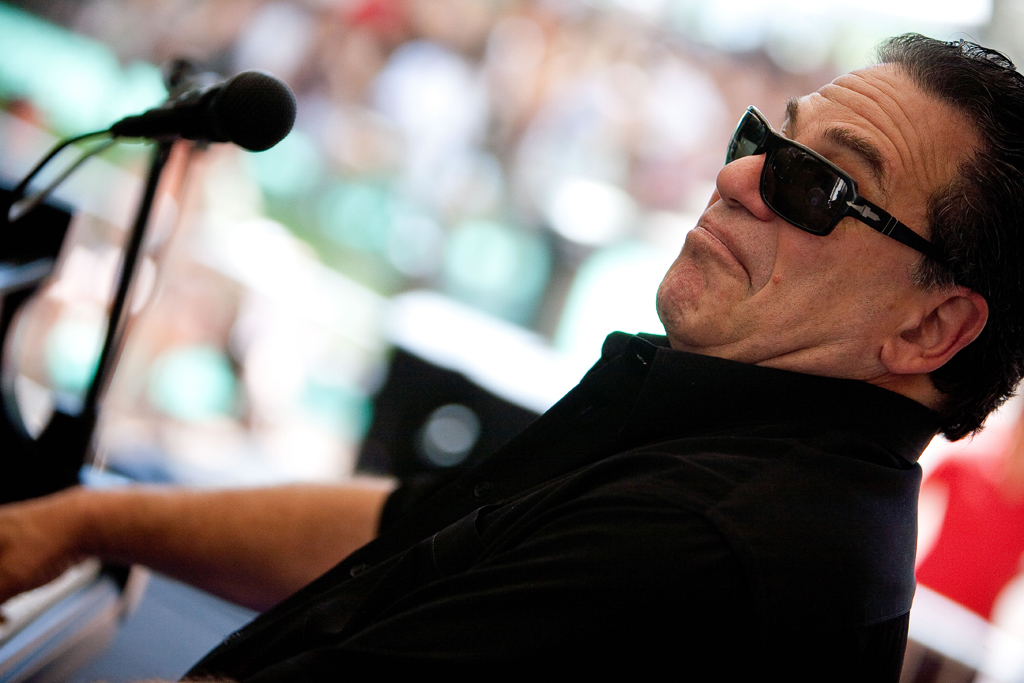 April 15 - Mitch Woods & His Rocket 88s (Brooklyn/SoCal) - $15/12 w/SBS card

"While most current artists who do New Orleans music focus on either Meters-style funk or modern brass-band sounds, Woods is one of the very few who take it back to the 1950s. Through the power of his vocal and keyboard delivery and his employment of world-class musicians from the city itself, he succeeds brilliantly in keeping the tradition burning brightly." -Lee Hildebrand, Living Blues Magazine

"Mitch Woods has so strong an intuitive feel for blues and boogie piano that he can record with a pack of special guests without losing his way or being overshadowed." -Frank-John Hadley, Downbeat

Mitch Woods and His Rocket 88s have been the torchbearers of a great American blues musical heritage, not for three years but three decades. Taking their inspiration from the great jump n' boogie outfits of the late 40s and early 50s, they breathe fresh life into the music that gave birth to rock n'roll. Woods styled his group after the jumpin' n' jivin', shoutin' n' honkin', pumpin' n' poundin' bands of Louis Jordan, Wynonie Harris, Joe and Jimmy Liggins, Amos Milburn, and Roy Milton. Adding a healthy dose of New Orleans rhythm and blues, piledrivin' piano, and some of his own contemporary playful lyrics, Woods and His Rocket 88s forge their own brand of music they call "rock-a-boogie."

"Dubbing his swinging approach "rock-a-boogie," pianist Mitch Woods & His Rocket 88's have revived the jump blues approach of the '40s and '50s. Originally from Brooklyn, New York, Mitch Woods moved to San Francisco in 1970. While he was growing up in Brooklyn, he studied both jazz and classical music, but when he relocated to the Bay Area, he primarily played jump blues and R&B. San Francisco guitarist Hi Tide Harris introduced Woods to the joyous jive of Louis Jordan, and the pianist's musical tastes were transformed. Between 1970 and 1980, Woods performed as a solo artist, gigging at a number of local clubs. In 1980, he formed the Rocket 88's, featuring Harris on guitar, and four years later, the band released its debut album, Steady Date, on Blind Pig. The album led to concerts at national blues clubs and festivals, as well as several European dates in 1987. In 1988, Woods & His Rocket 88's released their second album, Mr. Boogie's Back in Town, and embarked on another round of shows in the U.S., Canada, and Europe. Three years later, their third album, Solid Gold Cadillac, appeared. Woods & His Rocket 88's continued to tour and perform in the '90s, releasing their fourth album, Shakin' the Shack, in 1993. Jump for Joy was issued in early 2001.

After a five-year recording layoff, Woods returned with the 2006 album Big Easy Boogie, which was recorded with a crew of musicians from New Orleans schooled in the city's trademark style. Arriving in 2008, Jukebox Drive was recorded during a tour of Europe, with the pianist backed by the Spanish swing band the Lazy Jumpers. Released in 2010, Gumbo Blues was another album in the New Orleans style, with Woods performing a set of tunes written by blues legend Smiley Lewis. A concert tour of Turkey by Woods and his band was preserved on the 2012 live album Blues Beyond Borders: Live in Istanbul.

"I was deeply impressed with the warmth and hospitality of the people and their openness and enthusiasm for the American musical form we call "the Blues". It made me realize that we are musical ambassadors-able to cross cultural, religious, and national borders that most people cannot. In this CD and DVD I document our tour of the Republic of Turkey, a secular nation with 99% Muslim population that straddles the border of east and west, geographically and culturally. On this journey I realized in my heart and soul that music truly crosses all boundaries and Blues is certainly beyond borders."

Issued in 2015, Jammin' on the High Cs was another live disc, this time recorded while Woods was performing as part of the seagoing blues festival the Legendary Rhythm & Blues Cruise. Friends Along the Way, released in 2017, collected recordings of Woods performing with a variety of noted blues artists, including Van Morrison, Taj Mahal, John Lee Hooker, Charlie Musselwhite, Elvin Bishop, and James Cotton. His newest release is 2019's A Tip of the Hat to Fats is his rollickin' tribute to one of his heroes, Fat Domino, and was recorded live at the 2018 Jazz & Heritage Festival in New Orleans.

Mitch Woods with Van Morrison and Taj Mahal:


http://www.mitchwoods.com
jump to top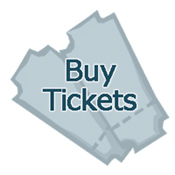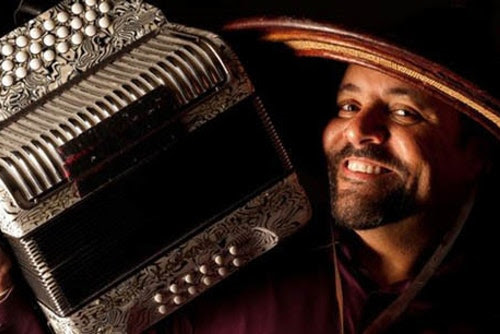 April 22 - Terrance Simien & The Zydeco Experience (Mallet, Louisiana) - $24/20 w/SBS card

"SIMIEN IS A ZYDECO MASTER: HIS VOICE YEARNING LIKE SAM COOKE, HE DELIVERS SOUL WORTHY OF STAX GREATS AND SHOWS CROSSOVER CLASS." -ROLLING STONE

For 36+ years, two- time GRAMMY award winning Zydeco & soul star Terrance Simien, 8th generation Louisiana Creole has been shattering the myths about what his indigenous Zydeco roots music is – and is not. Leading his Zydeco Experience bandmates – long time member Danny Williams, Stan Chambers, Curtis Watson, Lance Ellis and Kevin Menard – Simien has become one of the most respected and accomplished artists in American roots music today. He and his band mates have performed over 8500 concerts, toured millions of miles to over 45 countries during their eventful career.

You may know Terrance from his work with Paul Simon in his legendary album, GRACELAND... or from his appearance and performing in the movie "THE BIG EASY" (Dennis Quaid /Ellen Barkin).2020 will mark Simien's 35rd consecutive New Orleans Jazz & Heritage Festival – the gold standard for diversity in American roots music.



www.terrancesimien.com
jump to top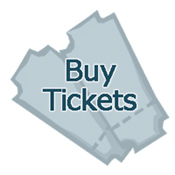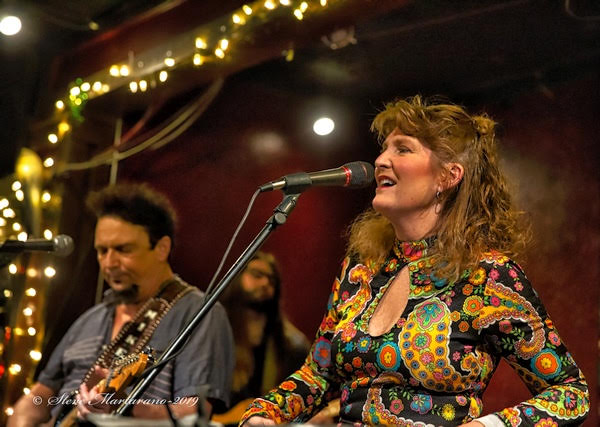 April 29 - Lisa Phenix Band (Sacramento) - $10

Step out and catch the rockin' blues of Lisa Phenix, a.k.a. Silly Little Mama. Last year's July performance was one for the ages! Lisa plays her unique style of what she calls "homegrown mating music". Lisa's musical influences touch upon folk, blues, and jazz. Lisa's first "performance" was for a fund-raiser that organized at a local restaurant. She invited all the families in her neighborhood, had a dance party on the patio, and raised $400 for a local charity. thus, Silly Little Mama music was born. A few years later, with her little ones out of diapers, Lisa hit the open mic circuit with Kate Wolf tunes and a few of her own. Now you can catch Lisa playing around Northern California and dance in your living room to her newly released CD "Homegrown". Her repertoire are cultural staples: Grateful Dead, Little Feat, The Band, Jimmy Reed and more. Top notch players include one of Sacramento's best, MIKE ROE on guitar!


http://www.lisaphenix.com
jump to top