Swell Productions: REMARKABLE MUSIC. LIVE.
"Remarkable Music. Live." That's on our business cards and in our hearts. Swell Productions is a small cohesive team of creative and dedicated professionals based in Sacramento, California specializing in all aspects of event promotion, marketing, management and production. Blues, jazz, Americana, bluegrass, world, folk, soul, singer-songwriter, country, classical, New Orleans brass band and R&B... we know the music; we know humorists and pathos too. We share a passion and commitment for producing and promoting extraordinary events. Whether it's large outdoor, multi-act festivals, a theatre or club series, a fund-raiser or an intimate corporate affair, the events we produce are affairs of the heart. We live and breathe them everyday.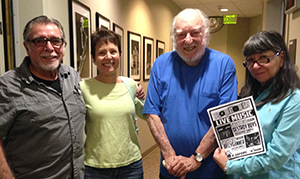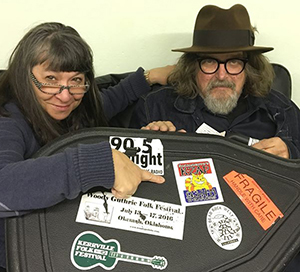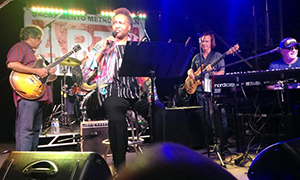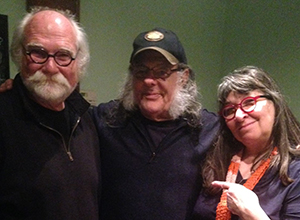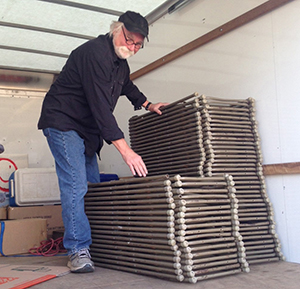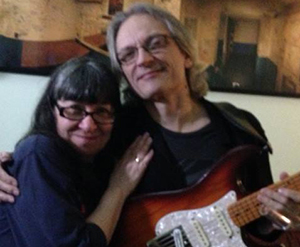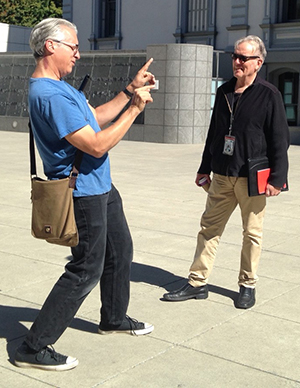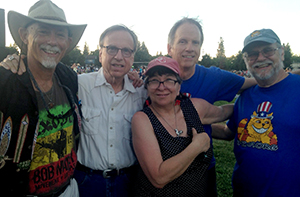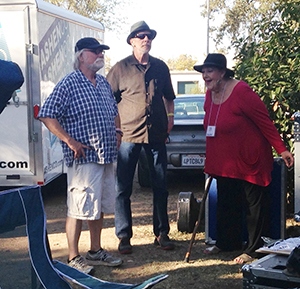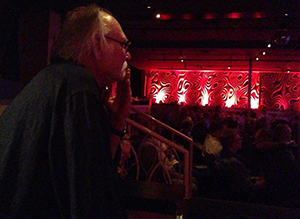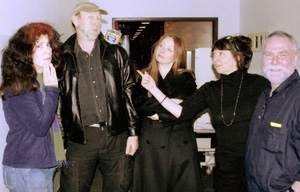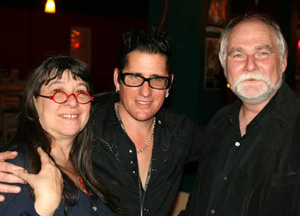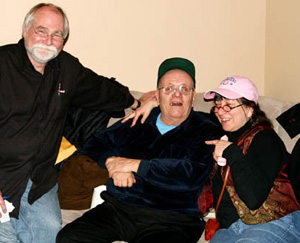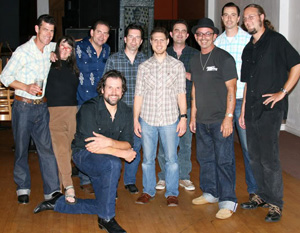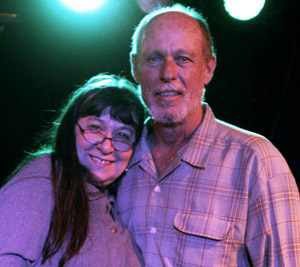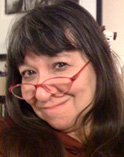 Mindy Giles - Event Producer; Talent Buyer, Marketing, Publicity
Mindy has over 40 years in the music business in artist management, record labels, publicity, marketing/advertising and being a music/event promoter in three cool cities-- Chicago, New Orleans and Sacramento. Was with The Polygram Group (Midwest Marketing Director); Alligator Records (Vice President); Rounder Records (Marketing Director); Black Top Records (Marketing/Publicity Director) and Tower Records (Marketing Director for Bayside Entertainment Distribution.)

She has managed/project managed the careers of some great artists including Albert Collins, Lonnie Mack, Koko Taylor, Big Shoulders, Son Seals, Lonnie Brooks, Jackie Greene, Maria Muldaur, Markus James & The Wassonrai, Terry Hanck, and HowellDevine.

She co-executive produced albums with Lonnie Mack and Stevie Ray Vaughan, and produced an album with Maria Muldaur. She has written many artist bios, liner notes, and provided photographs. She is the author of one book, REALLY THE BLUES (1996, Woodford Publishing/San Francisco). And has written for Pulse! Magazine, Blues Revue and Sacramento News & Review.

In 2004, she and her business partner Steve Nikkel, founded Swell Productions, and have brought national talent to Sacramento---some favorites are Richard Thompson, Trombone Shorty, JD McPherson, Eric Bibb, Jimmy Webb, The Carolina Chocolate Drops, Al Kooper, David Lindley, Country Joe McDonald's "Woody Guthrie Tribute", Malo, Nick Gravenites, Catherine Russell, The Sons of Champlin, David Bromberg, Ramblin' Jack Elliott, Jack Gallagher, Peter Case, Louis Prima Jr.
In 2013-2014, she was tapped to book headliners for the annual Sacramento Music Festival and to fully program and produce the annual Isleton Cajun & Blues Festival.
In late 2017, she created and produces a popular weekly live concert series "Blues & Bourbon Wednesdays" @ The Momoin midtown Sacramento featuring national, regional and local blues and roots music artists
She is also an arts publicist for select non-profits.
Clients include
Latino Center of Art & Culture including their four annual signature events: "Dia del Nino", "Fiesta de Frida!", "El Panteon de Sacramento (Dia de los Muertos") and "La Pastorela de Sacramento"

The Cajun & Blues Festival in the California Delta


The Sacramento Music Festival

The Sacramento Preparatory Music Academy

Sacramento's annual In the Flow Festival

Calidanza Dance Company


Beatnik Studios Third Thursday Live Jazz Series

CurtisFest, Sacramento, CA
She is a 38 year voting member of The Recording Academy. (Grammys)

916.447.6508 - Mindy@Swell-Productions.com
A few testimonials:
"Swell provides a welcome alternative to the behemoths who take up so much of the promoter landscape these days. Every Richard Thompson show that Mindy and Stephen have done for us has been handled with great care and attention to detail from start to finish. They know their market, they know how to sell tickets, and they know how to treat an artist. There should be more like them!"
- Tim Bernett, Deep Blue Arts (manager, Richard Thompson)

"We've had the good fortune to work with Swell Productions on a number of occasions in recent years and look forward to working together again in the near future. Mindy & Stephen are true professionals who are knowledgeable about their market; understand how to properly produce events and best of all take good care of the artists!"
-Michael Morris, The Rosebud Agency
"After working with Swell Productions on a major fundraising concert last year and seeing the excellent work they do; I can say they are very professional, very thorough and a pleasure to work with. You can't pay enough for the experience they bring to the table and I wouldn't consider doing a concert in Sacramento without them. They're the best!"
-Gregory Bunker-Executive Director, Francis House of Sacramento
Some of our past shows:

"Blues On The Green" (co-produced with Capital Public Radio) starring The Legendary Rhythm & Blues Revue: Tommy Castro, Janiva Magness, John Nemeth and Kenny Neal w/Special Guest, Terry Hanck
~~
La Raza Galería Posada's Jammin' in the Park: A Day of Celebration starring Latin Rock Legends, MALO, plus Blanca Sandoval & Keri Carr
~~
YES WE CAN! A Concert of Peace & Change starring Maria Muldaur, Holly Near, Tracy Nelson, Linda Tillery & The Cultural Heritage Choir. A Benefit Concert for the Francis House.
~~
La Raza Galería Posada's Mexican Independence Day Free Outdoor Neighborhood Fiesta starring Los Cojolites, Rowdy Kate, Raices de mi Tierra , Esteban Villa
~~
Hungry 4 Hope Obama Benefit starring Ricky Berger, Mumbo Gumbo, Gardenia Azul and The Alternative String Quartet
~~
The "Americana Ramble" Series hosted by singer-songwriter Richard March (a weekly series of national/regional/local music with a 2 1/2 year run)
~~
DELTA TO DELTA: The Sister City Benefit Concert for Hurricane Katrina Relief starring Marcia Ball, Beausoleil, Mumbo Gumbo, Emory Joseph
~~
The 2nd and 3rd Annual In The Flow Festival of Jazz & Improvisational Music- A festival of 30 groups in 4 days at 5 venues
~~
Roger McGuinn
Richard Thompson
Richard Thompson's 1000 Years of Popular Music
The Richard Thompson Electric Trio
The Sons of Champlin
The 40th Anniversary of Electric Flag
The Legendary Rhythm & Blues Revue starring Tommy Castro, Janiva Magness, John Nemeth and Kenny Neal w/ Special Guest, Terry Hanck
The Joke's on Me: An Evening with Jack Gallagher
The Joke's on Me, Again: An Evening with Jack Gallagher
David Bromberg and the Angel Band
David Lindley
Trombone Shorty & Orleans Avenue
It's A Beautiful Day with David & Linda LaFlamme
Lee Rocker
John Hammond
Will Kimbrough
The Savoy-Doucet Cajun Band
La Raza Galería Posada's Trio los Panchos
Country Joe McDonald's Tribute to Woody Guthrie
Ramblin' Jack Elliott
Al Kooper
Will Durst
Tommy Ramone & Uncle Monk
La Raza Galería Posada's Linda Tillery & The Cultural Heritage Choir w/Jose Montoya
Jimmy Webb
Terry Hanck
Rusty Zinn
Ian Moore
Nick Gravenites and David LaFlamme
Bethany & Rufus
Catherine Russell and The Little Charlie Caravan
Chris Hillman & Herb Pedersen
Blame Sally
Peter Case
The Chicago Blues Reunion
Dan Hicks & His Hot Licks
Savoy Family Cajun Band
The Hot Club of Cowtown
"Blues on the Green 2" (co-produced with with Capital Public Radio) starring The Blues Broads (Tracy Nelson, Angela Strehli, Annnie Sampson & Dorothy mMrrison), plus The Nick Gravenites Blues Band
Maria Muldaur's Blues and Jazz Christmas Concert
A Full Moon Concert with the Doors' Ray Manzarek & Roy Rogers
Kim WIlson's Blues All Stars
We love and support local and regional artists too. With most all of our national shows, we present an emerging local artist too. We've worked with Jackie Greene, Richard March & Tyler Ragle, Rowdy Kate, Kate Gaffney, The Poplollys, Ricky Berger, Jazz Gitan, the Alternative String Band, Two Sheds, The Nibblers, Ross Hammond, Liz Ryder, Mick Martin, West of Next, Richie Lawrence, The Harley White Trio, Electropoetic Coffee and many, many more.
We've presented locally at The 24th Street Theatre at The Sierra 2 Center for Arts & Community, The Ace of Spades, Cesar Chavez Park, The Crest Theatre, Harlow's, Old Soul,The Empire Event Center, Marilyn's on K, The Old Sugar Mill (Clarksburg), Curtis Park, The Guild Theater, Melange, R5 Records, Taylor's Grocery & Café, and Beatnik.