A double whammy of soul, blues & classic rhythm & blues !
A permanent fixture in the world of Rhythm and Soul, James Hunter follows up five critically acclaimed albums with his latest recording, Whatever It Takes, for New York City's renowned label, Daptone Records. At the height of his famed recording career, Hunter and Daptone co-founder and producer Bosco Mann recorded an elegantly crafted collection of 10 originals that are evermore poignant and compelling than the singer's previous works. The James Hunter Six and Mann recorded Whatever It Takes straight to tape at Daptone's Penrose Studios in Riverside, California.
The first Brit to sign to Daptone Records, Hunter is revered by critics both in his native UK and stateside with the Los Angeles Times praising his "extraordinary soul voice." Of his prior recordings, Rolling Stone called his U.S. debut People Gonna Talk, "a treat not to miss" and his second album "unbelievably awesome," while The New York Times noted of The Hard Way, Hunter's "tight, slithery groove" and "sweet growl." Hunter's accolades include milestones of reaching #1 on the Billboard Blues Chart; a GRAMMY® Award nomination for "Best Traditional Blues Album"; years as a singer touring and recording with Van Morrison; and many TV appearances on Conan, Later…with Jools Holland, and other late night TV shows.
Special guest is the great Marcel Smith with his band, The Chosen Few.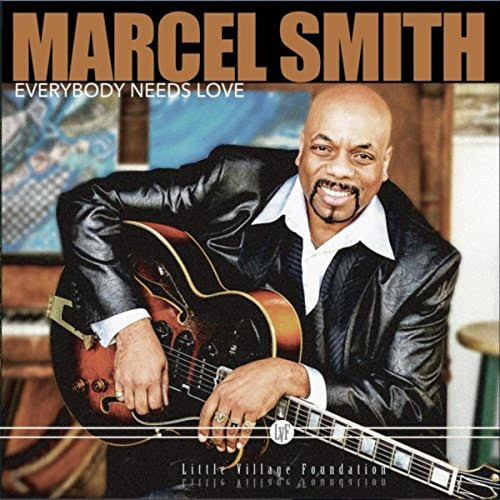 "Sacramento singer and multi-instrumentalist Marcel Smith was still in his 20s when he first recorded back in 1993 for the hometown Have Mercy imprint as a member of a group called the Soul Prophets. With Smith's soul-searing vocals and Robert Nakajima's fire-spitting guitar, that set, Coming From the Old School, ranks as a serious contender for the Best Album That Nobody Heard award, but apart from recording the 1994 Have Mercy CD Old Time Religion as a member of Sacramento's W.D. Gospel Singers, Smith has apparently not returned to the recording studio until this effort a quarter-century later.
Now, courtesy of keyboardist Jim Pugh's Little Village Foundation, we finally have Smith's first recording under his own name, and it's a good 'un. Produced by Pugh, Kid Andersen and Rick Estrin, the result is a well crafted album in the manner of the label's previous efforts with Wee Willie Walker and John Blues Boyd. As Estrin aptly notes, Smith sings like "a fully mature cross between Sam Cooke and Wilson Pickett," while as a guitarist he sometimes recalls Robert Ward's Magnatone tremolo....It's been a long wait to hear Marcel Smith get a chance to fulfill the promise of those first recordings for Have Mercy 25 years ago, but we can rejoice that the follow up is here at last and that it shows Smith to be at or near the forefront of contemporary singers."
- Jim DeKoster, Living Blues