The "Oak Park Roots & Branches Walkabout + Live Concert Finale" is an autumn afternoon opportunity for Oak Parkers and surrounding neighborhoods to partake of the locally-owned shops, cafes and restaurants, and learn about Oak Park through historical photos and text within these venues. This 3:30pm-6pm walkabout is celebrated with free live blues, Americana & jazz on a self-guided Broadway Ave. experience, capped off with a free roots music concert and multi-media live cinema-liquid lightshow at dusk (7 pm) in the Sacramento Food Bank parking lot.
A free passport (available at each of these six locations and online) leads participants through Oak Park businesses on Broadway.:

Broadway Coffee- Red's Blues Trio (3:30pm-5:30 pm)
Classy Hippie Tea Co.- Ross Hammond (4pm-6pm)
Arthur Henry's- Jack Chandler's Ice Age Jazztet (4pm-6pm)
Old Soul @ 40 Acres- Proxy Moon (4pm-6pm)
Brickhouse Art Gallery- Reggie Graham Trio (3:30-5:30 pm)
Concert @ Sacramento Food Bank Parking Lot-333 3rd Ave. (7pm-9pm)- The Annie Sampson Band
In each portal, visitors can enjoy the wares and ambiance, learn the history of each building and area via Oak Park "Roots & Branches" historical photos and text, and on this day, hear live music from well-known and respected Sacramento area/Northern California regional recording artists. Participant passports will be stamped at each venue by a volunteer docent on hand to chat with attendees from 3:30 pm-6:00 pm. Stamped passports will be turned in for a small gift bag (discount coupons from area businesses, CDS, etc.) at the concert finale. Each person will be asked to fill out a short questionnaire about their experience. This event is funded by a Creative Economy Grant from the City of Sacramento.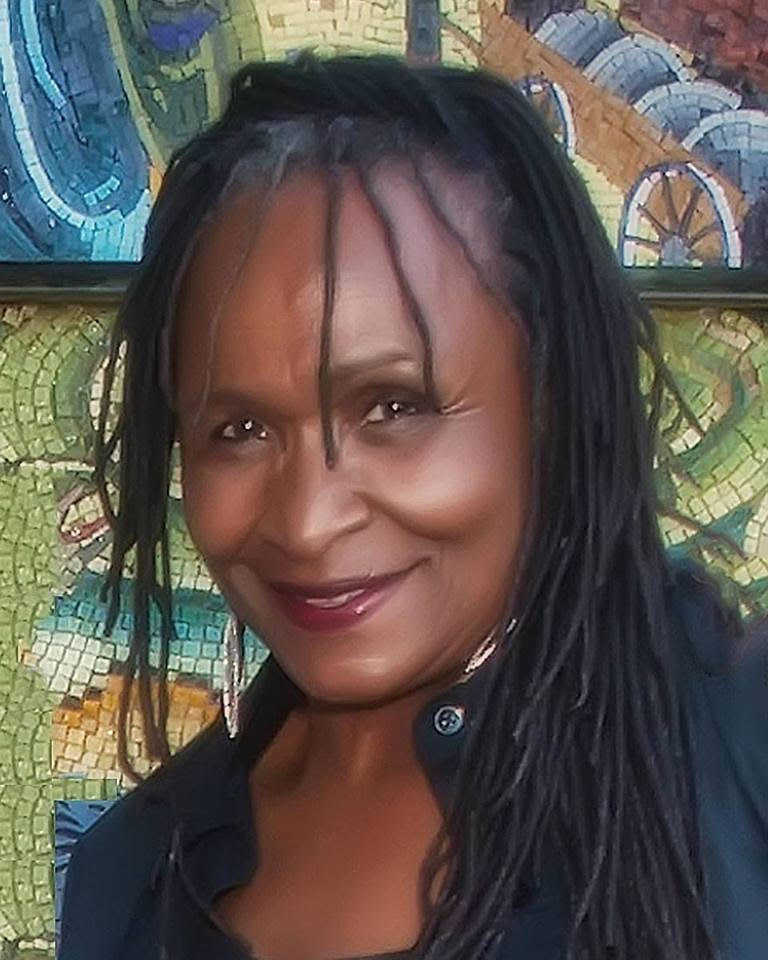 Annie Sampson
"...Annie's all over the place, rocking and scolding, testifying and crying, torching and lusting, and celebrating love, life and ever increasing strength."
-Ben Fong-Torres, Rolling Stone
The love of music pervades every note Annie Sampson sings. The youngest of 12 children, her early years were spent in the fertile musical climate of rural Louisiana surrounded by a family of teachers and ministers who sang together as a way of life. Her special gifts were first recognized at age five when she won a church talent show. Annie has continued to electrify, move and delight audiences ever since.
Annie Sampson's unique approach to song - whether a blues, a rock tune, a country & western ballad or a modem folk classic, was honed in her youth by singing in Bay Area church and school choirs. She then landed a principal part in the hit musical Hair at the American Conservatory Theater in San Francisco. When the popular rock group Stoneground recruited her to become lead singer, she left the cast of "Hair" and joined the group for a series of national and international tours. Buoyed by the popularity of their four Warner Brothers albums, Annie and Stoneground played the gamut of venues - from the Fillmore West and Winterland to Oxford University and the Olympia Theatre in Paris with stops at every major American and European city and campus in between.
A big talent like Annie's did not go unnoticed by her peers. She has recorded with Elvin Bishop, Taj Mahal, Buddy Miles, Maria Muldaur, Eddie Money and Country Joe MacDonald, as well as performed with Bonnie Raitt, Boz Scaggs, Otis Clay, Sammy Hagar, Commander Cody, Steve Miller, Nick Gravenites, Clarence Clemmons, Elvis Costello and the late Jerry Garcia - among others.
~~~~~~~
At dusk, all will gather at 7 pm at The Sacramento Food Bank parking lot for a 2 hour evening multi-media roots music concert with legendary headliner/recording artist from San Francisco, Annie Sampson and her band. Attendees are asked to bring a donation for the Food Bank.
George Holden's Live Cinema/Liquid Light Show Experience is an authentic animated multi-media mural concept projected onto the large building wall/screen at night via original live handmade cinema and psychedelic liquid light performance art. Historic Oak Park photos and rare footage will also be integrated into the live performance. Holden is a San Francisco light show pioneer and worked with the Grateful Dead, Jefferson Airplane, Quicksilver Messenger Service, Carlos Santana and many more

There will be an interactive tech component available for participants (all ages) to experiment w/ the physics of light and sound using LED handheld reflective devices creating animated lumia effects onto a screen synced to music.
"This project can as a model template for neighborhoods to learn and honor family/neighborhood history. I hope the effect of this day on the social fabric of the community and well-being of the individuals and families can create leaders--who value, invest in & build a sustainable future. I hope this project leads participants to respect our elders, know the past and encourage citizen participation in our own neighborhoods." --Mindy Giles