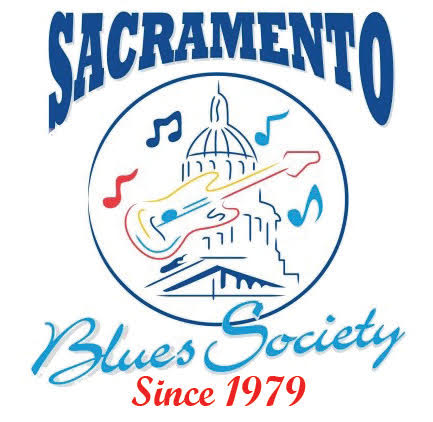 A Sacramento Blues Society spring fundraiser celebrating women blues singers and songwriters. Raffle, drink specials, limited edition posters
and great music!
It's a terrible fact that women in history have often not appeared in American history books. That has held true in blues history also.
Did you know that the first blues performed on a professional stage was by Gertrude "Ma" Rainey-- later anointed "The Mother of the Blues" ?
Or that the very first blues ever recorded was "Crazy Blues" (Okeh Records) by Mamie Smith in 1920 ?
And that the earliest form of this popular entertainment were all women performers who created the a genre unto itself-- Classic Blues --
and that the highest paid entertainer in all of the 1920s was "The Empress of the Blues "-- Bessie Smith ?
Audience members will be treated to some of these classic songs as well as originals by area women singers.
Starring:
All of these artists are bandleaders as well as singer/songwriters/producers.
Mz Su Mac- Singer of Blues, Soul, R&B, Jazz & Gospel, she is the daughter of legendary blues man Craig Horton and was born and raised in Bigelow, Arkansas (where she hosts an annual Blues Festival.) She represented Sacramento Blues Society at the 2006 International Battle of the Blues Challenge winning the Semi-Final spot.
Dana Moret-She grew up in surrounded by live music as her parents owned the great roots music club, Constable Jack's in Newcastle, CA, just a stone's throw from Sacramento. It is a no contest that the legendary singer Lydia Pense (her current bandmate) is her # 1 inspiration and influence! Dana will be doing some Etta James, some Janis and one of her own.
Lisa Phenix- Originally from Phoenix, AZ, Lisa made her way to Sacramento and formed her band in 2003. A leader in Sacramento Blues Society,
a relentless teacher, an advocate for self-empowerment through music for kids and adults, she counts Billie Holiday, Kate Wolf and Bonnie Raitt as her spirit guides.
Beth Reid-Grigsby Born and raised in Santa Barbara, CA where she was she started her professional career singing "Trouble In Mind" in 1978 at the Bluebird Café. Her inspirations are many of the classic women blues singers: Memphis Minnie, Rosetta Tharpe, Lil Green, Bessie Smith, Mamie Smith and Elizabeth Cotten, Bonnie Raitt, plus jazz mavens Billie Holiday and Peggy Lee. Red's Blues is releasing their third CD in Spring, 2020.
Val Starr was born in Los Angeles and started her singing career there before moving to the Bay Area and then Sacramento in 2003. Some of her heroes are Janis Joplin, Aretha Franklin, Joni Mitchell and Bonnie Raitt. She has just returned from Memphis, TN where she performed at the National Women in Blues Showcase and has just released her new CD(her 5th), Lighter Side of the Blues in January 2020.
SPECIAL GUEST: Ladee Bianca-With roots in Kansas City, Macon, Georgia and a father teaching her Texas Blues piano as a child, Ladee Bianca has evolved into an icon in the San Francisco Bay Area where she's known as "Queen of the Blues and Gospel". She studied at the San Francisco Conservatory of Music before lending her contralto to the role of Billie Holiday in an acclaimed production of Jon Hendrick's Evolution of the Blues. She has sung, recorded and toured the world with Frank Zappa, Van Morrison, John Lee Hooker and Sly Stone as a featured vocalist and background arranger. With her writing partner, Stanley Lippitt, she has a catalog of over three hundred songs and has produced, arranged and recorded nine albums.

On April 5, they will be backed by 2020 Sammies nominees Red's Blues: RW Grigsby (bass) , Doug Crumpacker(guitar), Tim Wilbur(drums) and special guests Sid Morris(keys) and John Ellis (bass). Ladee Bianca will do a special solo set.
About The Sacramento Blues Society- Since 1979!


The Sacramento Blues Society was founded in 1979 and is one of the oldest blues societies in California and the United States. Affiliated with the International Blues Foundation in Memphis, TN, SBS was named Affiliated Blues Society of the Year and was honored with the Keeping The Blues Alive Award at the 2015 International Blues Challenge. The SBS has kept the blues tradition alive in the Sacramento area by promoting the local blues music scene & bringing internationally renowned artists to the region. We provide educational opportunities for young people with our "Blues In The Schools" program. SBS also maintains the Gene Chambers Fund to provide assistance to those member musicians who find themselves in a financial crisis. Honor is paid to those who have come before through the SBS Hall of Fame. Please check out each program and see what there is for you in the Sacramento Blues Society.